Liberata Rutageruka Mulamula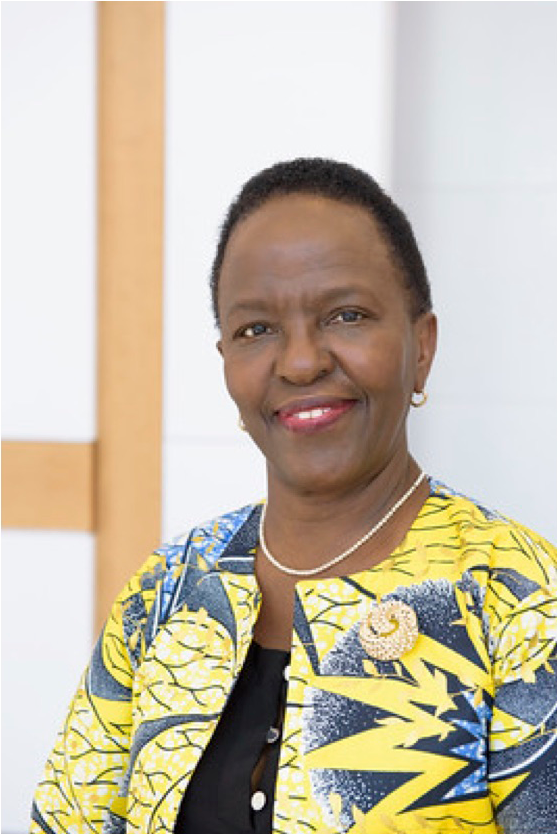 Liberata Rutageruka Mulamula
Lecturer
Part-time Faculty
---
Contact:
A Visiting Scholar of the Institute for African Studies at the George Washington University, Elliott School of International Affairs. Area of interest is Women Empowerment and Leadership in Africa. A graduate of St. Johns' University, USA. Distinguished career diplomat. Served as Tanzania Ambassador to the United States, among others, and promoted the relations between the two countries to greater heights. Also served as Senior Diplomatic Advisor to the former President of Tanzania, H.E. Jakaya Kikwete. Served also as the First Executive Secretary of the Regional Inter-Governmental Organization for Peace, Stability and Development in the Great Lakes Region covering 11 post-conflict countries of Africa and others. A Recipient of the Order of the United Republic of Tanzania 2015 Award for Distinguished Public Service.
---
Republic Award of Distinguished Service
Diplomacy; Women and Leadership in Africa; Conflict Resolution and Management; Prevention of Genocide and Mass Atrocity; and Political Transitions in Africa.
Women, Peace and Security: Meaningful Participation?
Women and Leadership in Africa; Multilateral and Conference Diplomacy in Global Politics
1) Mulamula, Liberata, "DRC and Its Neighbours: Policy Options for the Great Lakes Region and the International Community" in Mwesigwa, Baregu(ed.) 2011. Understanding Obstacles to Peace: Actors, Interests, and Strategies in Africa's Great Lakes Region. Fountain Publishers, (IDRC), Kampala, Uganda
2) "Genocide Prevention: Experience of the International Conference on the Great Lakes Region(ICGLR)". A paper presented at the Regional Forum on Genocide Prevention, Bern, Switzerland, 2011
3) -, ICGLR.2011. "Towards Eradicating Sexual and Gender Based Violence in the Great Lakes Region." ICGLR Magazine, December 2011
4) –, in IDMC. 2008."The Great Lakes Pact and the Rights of Displaced People: A Guide for Civil Society." IDMC, Geneva, Switzerland
5) Mulamula, Liberata, (2019). "Preventing Mass Atrocities: Mobilizing Regional Responses, Experiences from the Great Lakes Region of Africa" In Harff, Barbara and Gurr, Ted Robert (Ed.), Preventing Mass Atrocities: Policies and Practices. London and New York: Routledge Taylor & Francis Group.
M.A Government and Politics, St John's University, New York