Vivian Lowery Derryck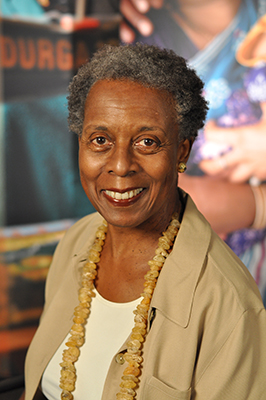 Vivian Lowery Derryck
Founder and President Emerita, Bridges Institute
---
Joined Spring 2023
Vivian Lowery Derryck is the founder of the Bridges Institute, a non-profit she launched in 2009 to help strengthen African governance and democracy when she was an inaugural fellow in Harvard's Advanced Leadership Initiative. In 2020, following George Floyd's murder, Bridges launched a new initiative, Concerned Citizens Defending Democracy, which focuses on strengthening U.S. democracy in a global context.
Earlier in her career, Vivian taught at New York City Technical College and the University of Liberia. She also served as Deputy Assistant Secretary at the Department of State; Assistant Administrator for Africa at USAID; president of the African-American Institute; executive vice president of the National Council of Negro Women (NCNW); vice president of the National Democratic Institute; and senior vice president of the Academy for Educational Development, now FHI360. 
A graduate of Chatham College (BA) and Columbia University (MIA), with a certificate in Advanced Leadership Studies (Harvard University), Vivian serves on non-profit boards including the Woodrow Wilson Center Africa Program Advisory Council, Jane Goodall Institute (Tanzania), Femmes Afrique Solidarité, and the Washington D.C. Racial Equity Advisory Board. 
A 2011 Purpose Prize Fellow, Vivian has been honored with several awards, including the Guggenheim Humanitarian Award, NCNW Martin Luther King Service Award, UNICEF Achievement Award,  African Union African Women of Excellence Award,  UN National Capital Area Perdita Huston Human Rights Award, and an honorary doctorate from Chatham University.  In 2020, Howard University established two endowed Fellowships in Sustainable Development in her name, and in 2021, the Malian government named Vivian a Knight of the National Order of Mali.