Sarah Squire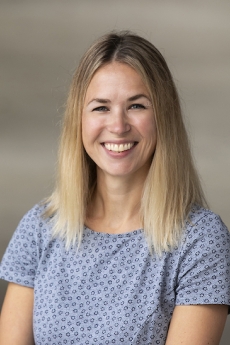 Sarah Squire
Director, Undergraduate Academic Advising
---
Department: Undergraduate Academic Advising
Contact:
1957 E St. NW, Office #302L
Washington, D.C. 20052
Sarah (she/her/hers) is the Director of the Office of Undergraduate Academic Advising in the Elliott School of International Affairs. Sarah has rejoined GW after spending several years at George Mason University as the Academic Advising Coordinator within the Office of the Provost. In that role, Sarah assisted in establishing the Office of Academic Advising, which was responsible for advocating for academic advising, advisor recognition and enhancing the quality and consistency of the academic advising student experience across the George Mason campus. In addition, she led the initiative to create the Academic Advisor Onboarding Training program, required for all new academic advisors, and oversaw advising services for Exploratory students.
Prior to her time at George Mason, Sarah was a part of the Elliott School Office of Undergraduate Academic Advising for 9 years, first as an academic advisor, and then as the Associate Director for 6 years. In her role as an Associate Director, she assisted with managing the office, maintained a student caseload, supervised academic advisors, and was responsible for curriculum and advising technology related projects.
Sarah earned her BA from the University of Texas at Austin, with a major in Psychology and a minor in Business. She earned her MA from the University of Virginia in Student Affairs Practice in Higher Education.
Sarah has lived in the DMV area for 13 years, and is glad to call it home.
---
Sarah advises undergraduate students with the last name: D-Den, Kuma-Kw
Schedule an in-person advising appointment