Kurt Volker, MA '87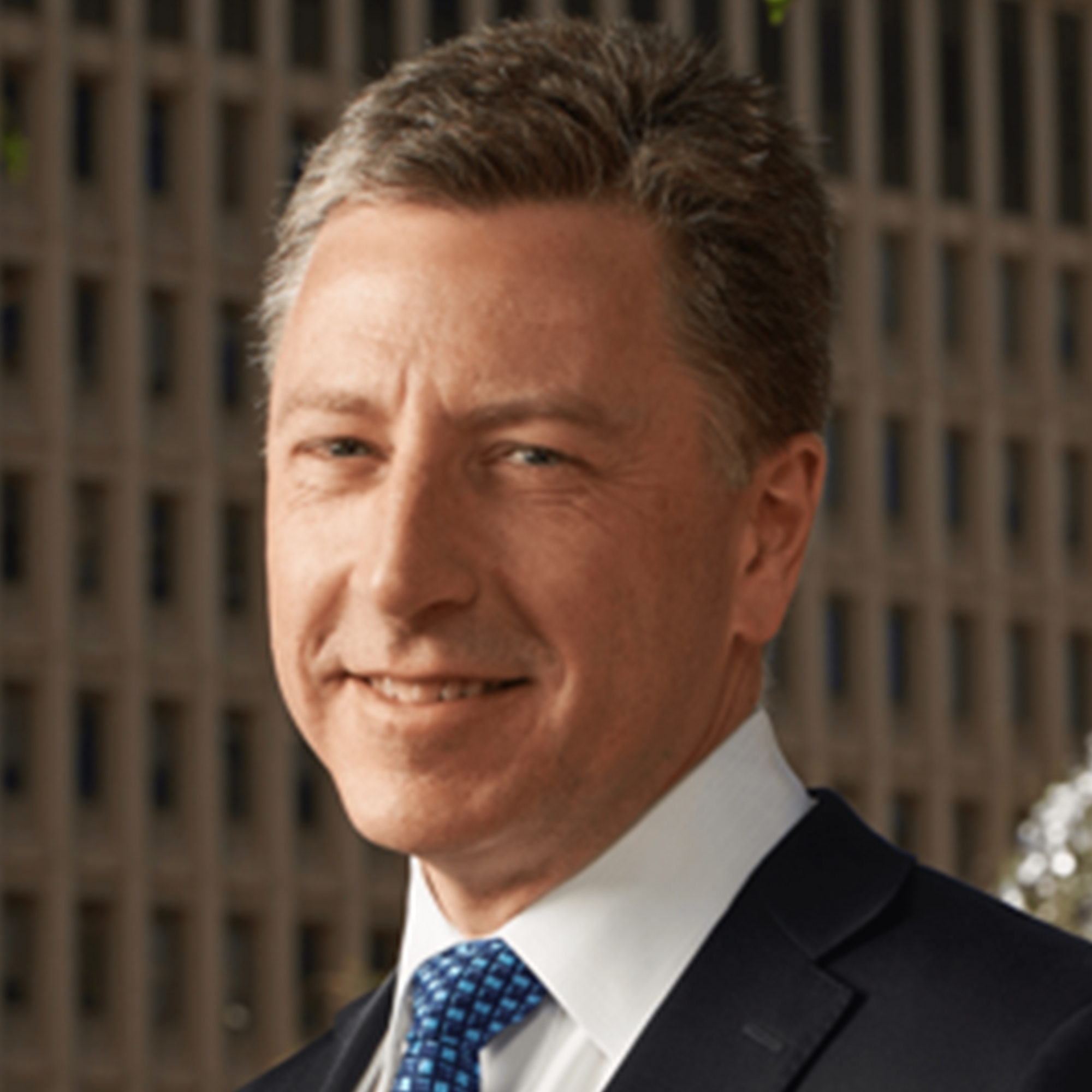 Kurt Volker, MA '87
Senior International Advisor, BGR Group; and Distinguished Fellow, Center for European Policy Analysis, Washington, D.C.
---
Joined Fall 2017
Ambassador Kurt Volker provides strategic advice to BGR on a full range of international issues and serves as co-chair of BGR's advisory board. He helps BGR clients develop and execute strategies to achieve success in key foreign markets, and to navigate the complex business, government, think tank, media and public policy environment in Washington.
Ambassador Volker is a leading expert in U.S. foreign and national security policy with some 30 years of experience in a variety of government, academic, and private sector capacities.  A former career member of the U.S. Senior Foreign Service, he worked in official capacities for over 25 years under six presidential administrations.
He was the U.S. Special Representative for Ukraine Negotiations from 2017-2019, and U.S. Ambassador to NATO in 2008-2009.   He currently serves on the advisory board of Augustus, an artificial intelligence company, and has previously served as a Director of CG Funds Trust and the Wall Street Fund.  Other Foreign Service assignments include working with Senator John McCain and the Secretary General of NATO.
From 2012-2019, Ambassador Volker was the founding Executive Director of The McCain Institute for International Leadership, a part of Arizona State University based in Washington, DC.  He is a Senior Advisor at the Atlantic Council; a Trustee of the American College of the Mediterranean in Aix-en-Provence, France; a Trustee of the Hungary Initiatives Foundation; a member of the GLOBSEC International Advisory Board; and a member of the International Advisory Board of the U.S. Institute for Peace.  He has taught Transatlantic Relations at GW's Elliott School of International Affairs, and is a member of that School's Board of Advisors.
Ambassador Volker contributes regularly to public policy debates, with appearances on BBC, Fox News, Al Jazeera, CNN, and with articles in such publications as the Washington Post, Foreign Policy, La Stampa, the Christian Science Monitor, Handelsblatt, and the American Interest, among many others.
Ambassador Volker has a B.A. from Temple University and an M.A. in International Relations from the Elliott School. He has studied in Sweden and France and speaks Hungarian, Swedish and French.