Julie A. Monaco, BA '85, Chair Emerita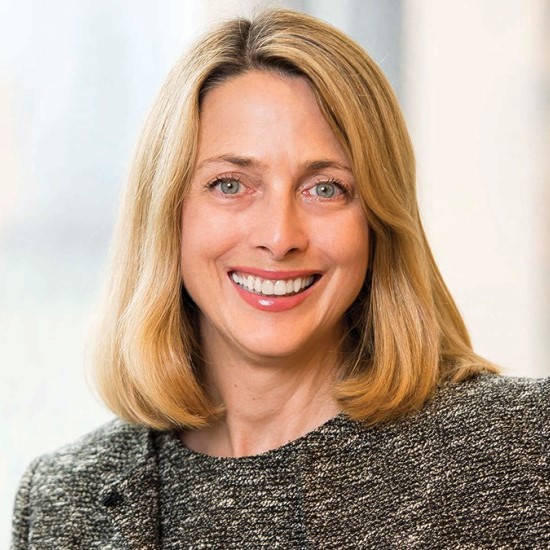 Julie A. Monaco, BA '85, Chair Emerita
Chair Emerita, Elliott School Board of Advisors; Co-Chair, International Women of Elliott; Managing Director, Global Head Public Sector, Banking, Capital Markets and Advisory Division, Citi, New York
---
Joined Fall 2010
Julie Monaco is the Global Head of Citi's Public Sector Group in the Banking, Capital Markets and Advisory division of Citi's Institutional Clients Group. Julie leads the banking coverage team in 98 countries that is responsible for providing a full range of financial services (transaction banking, capital markets, advisory, sales and trading) to public sector entities in 160 countries. These clients include central banks, central government agencies, state and local governments, supranationals, development banks, non-government organizations and academic institutions. Julie also has the additional responsibility for managing the team within banking responsible for ensuring banking is executing against its KYC/AML responsibilities and that Citi is improving processes and technology to support the bankers ability to fulfill their obligation.
In her previous role as head of Citi's Transaction Services (CTS) business in North America, Julie led a team responsible for cash management, trade finance, and securities and funds servicing business for multinational corporations, financial institutions and public sector clients in the U.S. and Canada.
Julie was named, in 2021, to the American Banker's list of "25 Most Powerful Women in Banking and Finance" for the twelfth year. She was also recognized by Crain's "Notable Women in Banking and Finance" for 2019. Treasury & Risk magazine named Julie as one of the "100 Most Influential People in Finance" in 2010, and Julie was honored by the YWCA-New York City Academy of Women Leaders for her professionalism and community service.
Julie serves on the Banking, Capital Markets and Advisory's Diversity Committee, Citi Women's Senior Steering Committee and leads the committee's efforts on driving economic progress through gender equality. She is a member of the Board of Trustees for the China Institute, as well as a member of the Board of the Business Council for International Understanding, on the Board of the American Indonesian Chamber of Commerce and the Board of Astana International Financial Centre in Kazakhstan. Julie is the Chairman of the Board of Advisors for the Elliot School of International Affairs at George Washington University. She is also the Co-Chair for the International Women of the Elliot School.
Julie is a member of the Council on Foreign Relations and a member of the Women in Business Committee for the B20. Julie served as a Board Observer at IHS Markit and on their Audit and Risk Committees from October 2019 - 2021. Julie also served as Chairman of the Board of Directors for Junior Achievement USA, the Board of Trustees of Prep for Prep.
Julie received MIGA's 2018 Gender CEO Award for promoting the advancement of women and contributing to the World Bank Group's goals. She has also served as the Co-Chair for the World Bank's Global Infrastructure Facility and is currently serving on the OECD's Blue.net initiative to support a global standard for sustainable infrastructure. Julie is recognized both within Citi and in the industry, on anti-corruption and compliance issues. She was instrumental in Citi becoming the first financial institution invited to join WEF's Partnership Against Corruption Initiative (PACI). As a result of Julie's leadership PACI launched the next generation of Citi's Tech for Integrity platform to continue its mission to promote integrity, transparency and create more stable economies around the world.
Julie has 35 years of experience in the financial services industry, always in leadership roles managing the P&L of global businesses. Prior to joining Citi in 2007, she spent six years at JPMorgan Chase in leadership roles in its cash, trade finance, cards and transaction services-related FX businesses. Julie also held senior positions at Deutsche Bank and Bankers Trust in cash management and trade finance. She holds an MBA in Finance from New York University and a BA in International Affairs from George Washington University.