Jennifer Brinkerhoff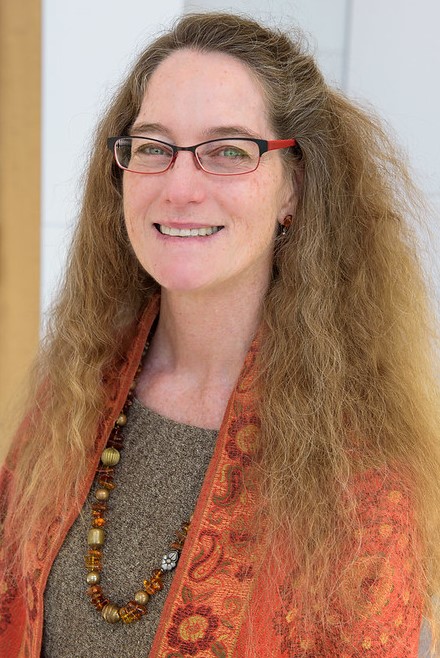 Jennifer Brinkerhoff
Professor of International Affairs, International Business, and Public Policy & Public Administration
Full-time Faculty
---
Department: Faculty
Contact:
Office Phone:
202-994-3598
1957 E St. NW, Office #501D
Washington, D.C. 20052
Jennifer Brinkerhoff is a professor of public administration and international affairs at the George Washington University. She holds a Ph.D. in public administration from the University of Southern California in Los Angeles, and an MPA from the Monterey Institute of International Studies. She teaches courses on public service, international development policy and administration, development management, and organizational behavior. She is particularly keen on encouraging people to pursue service careers, thoughtfully grounding their commitment to change in self-awareness and working in communities. To that end, she and her husband, Derick W. Brinkerhoff, published Working for Change: Making a Career in International Public Service (Kumarian Press, 2005). And she co-authored (with Aaron S. Williams and Taylor A. Jack), The Young Black Leader's Guide to a Successful Career in International Affairs: What the Giants Want You to Know (Lynne Rienner Publishers, Inc., 2022).
Dr. Brinkerhoff has expertise on public-private partnerships, governance, NGOs, development management, and diasporas. Her publications include eight books, as well as five co-edited journal issues and over seventy articles and book chapters on topics ranging from institutional reform, to evaluation; NGOs; failed states; governance; and diaspora identity, development contributions, citizenship, and policy. She is the author of Institutional Reform and Diaspora Entrepreneurs: The In-Between Advantage (Oxford University Press, 2016), Digital Diasporas: Identity and Transnational Engagement (Cambridge University Press, 2009) and Partnership for International Development: Rhetoric or Results? (Lynne Rienner Publishers, 2002); and co-editor of NGOs and the Millennium Development Goals: Citizen Action to Reduce Poverty (New York: Palgrave MacMillan, 2007).
Dr. Brinkerhoff consults for multilateral development banks, bilateral assistance agencies, NGOs, and foundations. Her applied work encompasses partnership, civil society, institutional development, development management, and training methodologies, and includes work for the Ministry of Foreign Affairs, the Netherlands; and in Africa, China, Mongolia, Central Asia, and Russia for the U.S. Agency for International Development (USAID) and the World Bank. She has provided policy advice to the U.S. State Department on its diaspora engagement strategy and conducted diaspora-related commissioned research for USAID, the Asia Development Bank, the Migration Policy Institute, the Nordic Africa Institute, the United Nations, and the World Bank. She has also advised studies for the Africa Diaspora Policy Centre, the John D. and Catherine T. MacArthur Foundation, the Organization for Economic Cooperation and Development, and the Organization for Security and Cooperation in Europe. She has delivered training related to diasporas and development to U.S. State Department Foreign Service and Desk Officers, USAID staff, international development consulting firms, and diaspora organizations and other government officials in the U.S., the Netherlands, and Sweden.
---
2016 Fred Riggs Award for Lifetime Achievement in International and Comparative Public Administration
Fellow to the National Academy of Public Administration (NAPA)
Distinguished Scholar Award, Ethnicity, Nationalism and Migration Studies Section of the International Studies Association (ENMISA), April 2021
Development management, institutional reform, public-private partnership, state-society relations, NGOs, diaspora and development
PPPA 6001 Introduction to Public Service and Administration
IAff 3502 Strategic Management & Qualitative Methods in International Affairs
IAff 6137 International Development Studies Pre-Capstone Workshop
IAff 6139 International Development Studies Capstone
Ph.D., University of Southern California