Jay Alan Riskind, BA '06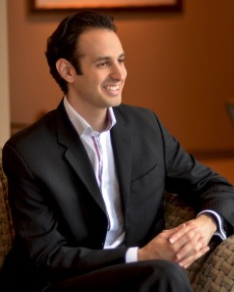 Jay Alan Riskind, BA '06
Founder & President, The Riskind Group, Austin, TX
---
Joined Fall 2018
Jay Riskind is the Founder and President of The Riskind Group, a cross border structured financing firm focused on special situation investments between the U.S. and China.  Mr. Riskind also launched and has served as the Executive Chair of ground-breaking programs, such as the U.S.-China Investment Week featuring President Bush (2012) and China-U.S. Private Investment Summit featuring President Bush (2013) and President Clinton (2015).  He has been quoted as an expert on cross border investment by many media outlets including, The Wall Street Journal, The New York Times, Reuters, Fox, and China Daily, among others. 
In China, Mr. Riskind was formerly the Managing Director for Global Investment with PiYi Investment Group (DKI Capital).  He was also Steering Committee Chair of Shangrila Farms Group, a fast growing natural consumer products brand in China and formerly the Chairman and Co-Founder of BTS ASIA, Inc, the first wholesale booking-engine for local travel services in Mainland China & Hong Kong.  Mr. Riskind also served as an Entrepreneur-in-Residence with the Global Entrepreneurship Center at Zhejiang University in Hangzhou, China.
In Washington, Mr. Riskind served as the Special Assistant and Speechwriter to the U.S. Under Secretary of Commerce for Technology, where he coordinated the largest U.S. inter-agency nanotechnology delegation to China hosted by the Chinese Ministry of Science and Technology.  He also previously served in the White House Domestic Policy Council and the Immediate Office of the Secretary at the US Department of Interior. 
Mr. Riskind is a graduate and has been a featured Guest Speaker for the Harvard Beijing Academy.  He holds degrees in International Affairs, Economics, and Chinese from The George Washington University.