Christina Fink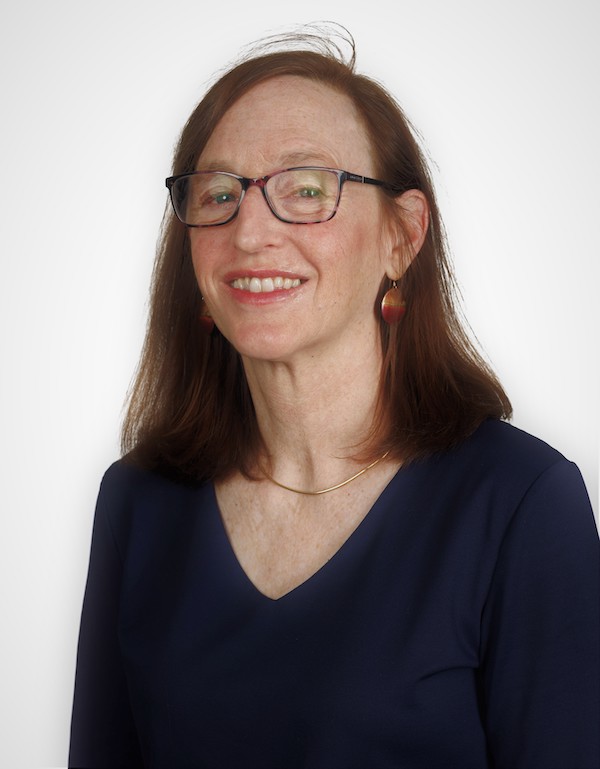 Christina Fink
Associate Professor of International Affairs; Director, BA and BS in International Affairs Program
Full-time Faculty
---
Department: BS International Affairs, BA International Affairs
Contact:
Office Phone:
202-994-7192
1957 E St. NW, Office #501H
Washington, D.C. 20052
Christina Fink joined the Elliott School in 2011 as an associate professor in the International Development Studies Program. Since 2022, she has also been serving as the Director of the BA and BS in International Affairs Program.
She received her B.A. in International Relations from Stanford University and her M.A. and Ph.D. in Social/Cultural Anthropology from the University of California at Berkeley.
She has combined research, teaching, and international development work throughout her career. Primarily based in mainland Southeast Asia from 1995-2010, her full-time positions and program evaluation consultancies addressed civil society capacity building in Myanmar with particular attention to gender and social inclusion, and political, economic, and social reforms. During this time, she also wrote Living Silence in Burma: Surviving Under Military Rule (Zed Books: 1st edition 2001, 2nd edition 2009) and served as a lecturer and program associate at the International Sustainable Development Studies Institute in Thailand.
In recent years she has contributed to the development of the GenderPro capacity-building and credentialling program run by GW's Global Women's Institute in partnership with UNICEF. She also served on the United States Institute of Peace senior study group on Myanmar which produced two reports: China's Role in Burma's Internal Conflicts (2018) and Anatomy of the Military Coup and Recommendations for the US Response (2022).Her latest publications have addressed the position of religious and ethnic minorities in Myanmar, anti-Muslim violence and the role of Facebook, and the many facets of civil society engagement in development in Myanmar. 
---
Burma/Myanmar in particular, Thailand, and Southeast Asia more broadly; the politics of development; equitable development, gender and social inclusion.
She is currently working on a book on political, economic, and social development reforms in Myanmar in the 2010s.
IAFF 6121 International Development Studies Cornerstone
IAFF 6136 Gender and Development
IAFF 3186W Equitable Development in Southeast Asia 
"Myanmar in 2018: The Rohingya Crisis Continues," Asian Survey, 2019 Jan, Vol. 59 No. 1, January/February 2019; (pp. 177-184).
"Dangerous Speech, Anti-Muslim Violence and Facebook in Myanmar," In Special Issue: Contentious Narratives: Digital Technology and the Attack on Liberal Democratic Norms, Journal of International Affairs, 2018 Sep, Vol. 71, No. 1.5.
"Myanmar: Religious Minorities and Constitutional Questions," In Special Issue: Ghosts from the Past? Assessing Recent Developments in Religious Freedom in South Asia, Asian Affairs, June 2018, Vol. 49, Issue 2, pp. 259-277.
Christina Fink and Adam Simpson, "Civil Society," Adam Simpson, Nicholas Farrelly and Ian Holliday, eds., Routledge Handbook of Contemporary Myanmar, London and New York: Routledge, 2018, pp. 257-267. "Myanmar in 2017: Insecurity and Violence," Asian Survey, 2018 Feb, Vol. 58, No. 1, pp. 158-165.
"Burmese Sanctuary-Seekers and Migrants in Thailand: Policies, Experiences, and Prospects," in Kathleen Allden and Nancy Murakami, eds., Trauma and Recovery on War's Border: A Guide for Global Health Workers, Hanover: Dartmouth College Press, 2015.
"Myanmar's Proactive National Legislature," Social Research, Vol. 82(2) Summer 2015.
"How Real are Myanmar's Reforms," Current History, Vol. 113(764), September 2014;
"Re-envisioning Land Tenure and Land Use," in David I Steinberg, ed., Myanmar: The Dynamics of an Evolving Polity, Boulder, CO, Lynne Rienner, 2014;
Living Silence in Burma: Surviving Under Military Rule (Zed Books, 2nd edition, 2009);
"Burma 2007: The Moment of the Monks," in Civil Resistance and Power Politics (Oxford University Press, 2009); and
Dr. Fink is also the co-editor of Converging Interests: Traders, Travelers, and Tourists in Southeast Asia (University of California Press, 1999).
Ph.D., University of California at Berkeley