Zakaria Miller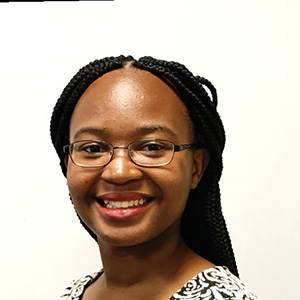 Zakaria Miller
Undergraduate Academic Advisor
---
Department: Undergraduate Academic Advising
Contact:
1957 E St. NW, Office #302R
Washington, D.C. 20052
Zakaria earned her B.S. in Communication Studies at Appalachian State University and her M.Ed. in Higher Education Management at the University of Pittsburgh. While in Pittsburgh, Zakaria was a PULSE Fellow, which allowed her to help high school students prepare for life post-graduation. During her year as a fellow, she became passionate about equity within higher education. As a graduate student, Zakaria had the opportunity to work with international students at the University of Pittsburgh and as a peer career advisor at Carlow University. Through these experiences, she learned that she wanted to work with students who are passionate about international affairs and education.

Zakaria is originally from Charlotte, NC. When she is not working she enjoys watching anime, eating good food, and visiting museums.
---
Zakaria advises undergraduate students with the last name: Pi-Sha, Mad-Mart, Coma-Cz
Schedule an in-person advising appointment