Yan Bennett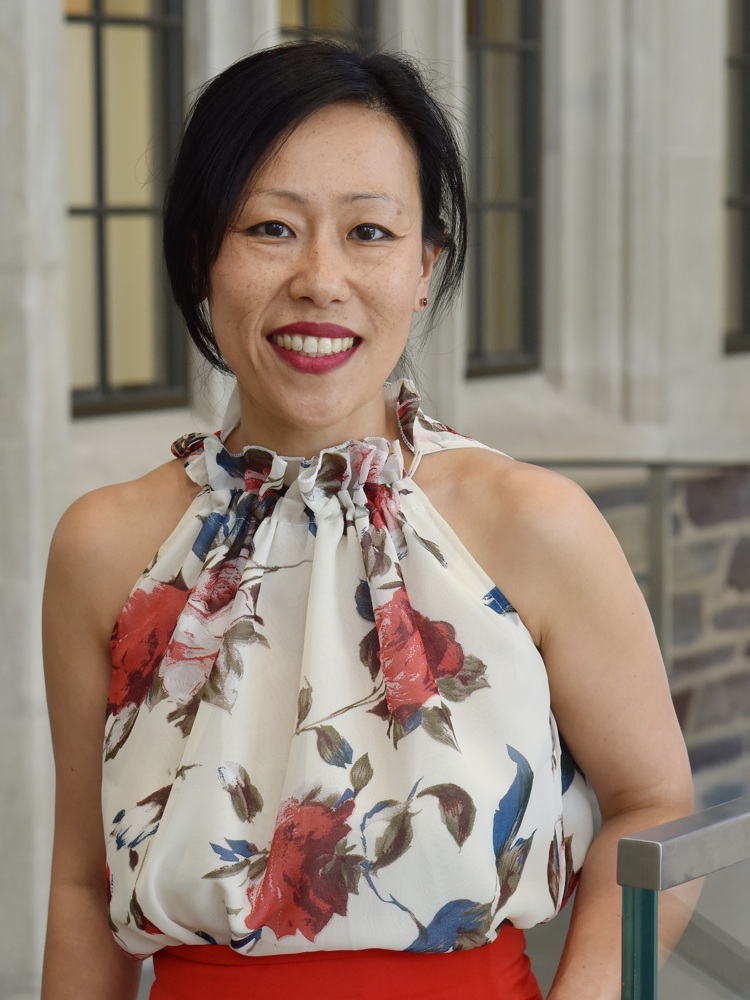 Yan Bennett
Professorial Lecturer
Part-time Faculty
---
Department: Part-Time Faculty
Contact:
Yan Bennett is the Assistant Director for the Paul and Marcia Wythes Center on Contemporary China at Princeton University. Before coming to Princeton, Bennett was a foreign service officer with the U.S. Department of State. Bennett teaches diplomacy and international affairs as a lecturer at the Elliott School of International Affairs. For 2022-23, she was Visiting Presidential Professor at Illinois State University (non-resident), where she teaches the practice and history of American diplomacy. She also has a number of publications on the rule of law under the Xi administration, China's emerging political philosophy, and Chinese foreign policy, such as the Belt and Road Initiative. She has a book contract with Cambridge Scholars on the history of US-China relations.
---
History of U.S.-China relations, contemporary Chinese political philosophy, discourse analysis, diplomatic studies
Bennett, Yan, Compliance with Fed. Regulations on Employment Verification, Home News Trib. (March 16, 2009)
Bennett, Yan, Options for Foreign Workers Facing Termination of Employment, 196 N.J.L.J.395 (May 11, 2009)
Bennett, Yan, TARP Recipients Limitations on Foreign Worker Hiring, 196 N.J.L.J 775 (June 15, 2009)
Bennett, Yan, "Chinese Contract Law after the UN Convention on Contracts for the International Sale of Goods," Law and Policy for China's Market Socialism (Routledge, 2012)
Garrick, John and Yan Bennett, eds., China's Socialist Rule of Law Reforms Under Xi Jinping, (Routledge, 2015)
Garrick, John and Yan Bennett, "A Critical Appraisal of China's 'Four Comprehensives' Grand Narrative," UUM Journal of Legal Studies (JLS) Vol. 6, 2015.
Garrick, John and Yan Bennett, "Xi Jinping Thought: Realisation of the Chinese Dream of National Rejuvenation?" China Perspectives, No.2018/1-2, p. 99-105, Summer 2018
Garrick, John and Yan Bennett, "China's 'Four Comprehensives' Narrative: The Underlying Values of Socialist Rule of Law Reform," conference paper July 2017
Garrick, John and Yan Bennett, "China's 'Four-Pronged Comprehensive Strategy': the Values underlying Socialist Rule of Law Reforms," (under review)
Bennett, Yan, "America's Arsenal in a Trade War with China," (working paper)
Bennett, Yan, "The International Criminal Court and Article 98 Agreements: Aftermath and Postmortem" (working paper)
MA in International Affairs
JD, PhD in History
"Xi Jinping Thought: Political philosophy or totalizing paradigm?" Forthcoming. In China under Xi Jinping: An Interdisciplinary Assessment, edited by Hanna Kupś, Maciej Szatkowski and Michal Dahl. Leiden, the Netherlands: Brill.
"China's Real Ambitions for the South Pacific." The Strategist, June 17, 2022.
"Implications of China's Pacific Dream for the United States, Australia, and Allies." Journal of Political Risk 10, no. 6 (June 2022).
"China's inward and outward facing identities: post-COVID challenges for China and the international rules-based order." In COVID-19 and Foreign Aid: Nationalism and Global Development in a New World Order, edited by Viktor Jakupec, Max Kelly, Michael de Percy. London, United Kingdom: Routledge.
"Why the Winter Olympics are so vital to the Chinese Communist Party's legitimacy." February 1, 2022. The Conversation.
"China's Leadership and Governance." February 2022. Journal of Asian Studies 81(1), 151-53.
UN and Global Security
Law and Diplomacy
UN Reimagined for the 21st Century