Sudha G. Rajput, PhD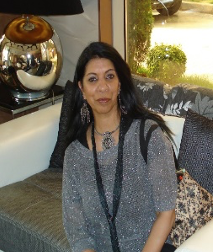 Sudha G. Rajput, PhD
Professorial Lecturer
Part-time Faculty
---
Contact:
In 2012, I received my Doctorate from George Mason University, The Carter School for Peace and Conflict Resolution. My research focus was the international policy-making for those displaced due to conflicts, (Internally Displaced Persons).  I received my two Masters Degrees, one in Nonprofit Management and an MBA from University of Maryland, Global Campus in 2006 and 2007.
My recently published book 'Internal Displacement and Conflict: The Kashmiri Pandits in Comparative Perspective' compares the displaced Kashmiri families with those displaced in Azerbaijan, Georgia/Russia, Serbia, and Sudan (Darfur).
Professional Standing:
I worked for the World Bank headquarters in Washington, D.C. for 31 years after retirement pursued doctoral studies.  At the World Bank, my work focused on the Former Soviet Republics, as well as Russia and Turkey, working on multi-sectoral issues.
Currently I also teach in Africa, in Sudan (Khartoum) as a Conflict Resolution expert, where I have 30 researchers/students, I coach them with designing research methodology to investigate issues of the Refugee communities in Sudan and South Sudan.
I am a Professional Lecturer at George Washington University where I have developed a 'Refugee and Migrant Crisis' course based on my field research in Kashmir.  These are multi-disciplinary classes where my course material is drawn from International Relations, Conflict and Peace Studies, Humanitarian Negotiations, Cultural Studies, Anthropology and Psychology.
I am Adjunct Faculty at University of Maryland, Global Campus, where I have been teaching the MBA program for the last six years. The program is catered to online adult learners, members of the United States Armed Forces.
I have researched human displacement issues of several post-conflict countries, with my most recent trips to Kazakhstan, Kyrgyzstan and Uzbekistan. I have explored conflict issues in, Kosovo, Ukraine, Georgia, Serbia, Bosnia, Bulgaria, Macedonia, my last trip before the onset of COVID-19 was to the Baltic countries.
---
Book (2019): Internal Displacement and Conflict: The Kashmiri Pandits in Comparative Perspective.
Book Chapter: "Causality & Protracted Violent Conflicts: The Case of Internally Displaced Persons" in Scientific Explorations of Cause and Consequence across Social Contexts.
Book Chapter: "Internal Displacement of Kashmiri Pandits" in State, Society, & Minorities in South & Southeast Asia.
Article: Transitional Policies & Durable Solutions for Displaced …. Forced Migration Review.