​Sebastián Eduardo Reyes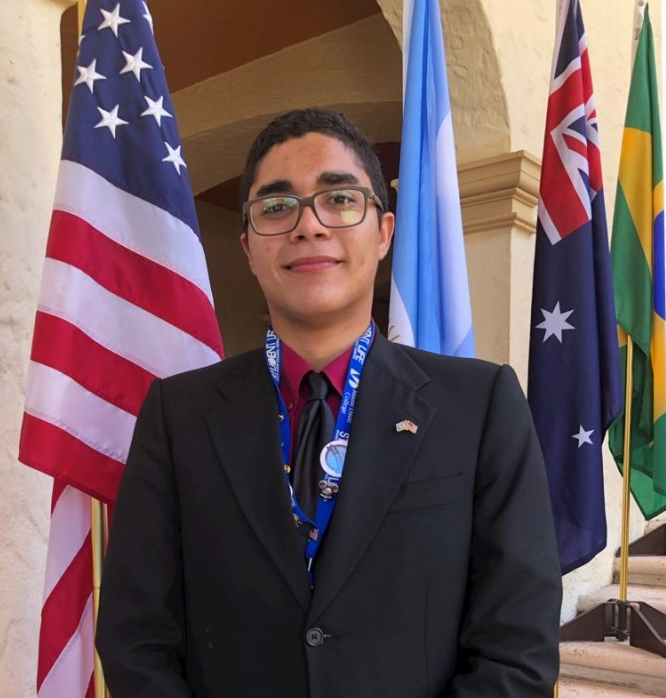 ​Sebastián Eduardo Reyes
Operations Lead, Elliott School Student Services, LEAP Initiative, and the Office of Diversity, Equity, and Inclusion
---
School: Elliott School of International Affairs
Department: Diversity, Equity and Inclusion, Leadership Ethics and Practice Initiative, Student Services
Contact:
Office Phone:
202-994-0570
1957 E St. NW, Office #401-O2
Washington, D.C. 20052
Sebastián Eduardo Reyes is the Operations Lead for the Elliott School's Student Services Division. He also oversees the logistics and planning for the Leadership, Ethics, And Practice Initiative (LEAP) and the Elliott School Office of Diversity, Equity, and Inclusion (ODEI). Sebastián is also the Coordinator for the U.S. Foreign Policy Summer Program (USFPSP) and the Japan-US Leadership Program (JUSLP). In his role, Sebastián oversees events management, financial operations, marketing and communication processes, program development, and academic affairs. 
Prior to this role, Sebastián served as the Assistant Director of Alumni Relations at the George Washington University Law School. At GW Law, Sebastián assisted with the engagement of GW Law alums across the world. He organized high-profile events and developed programs targeted at the engagement of alums and facilitating fundraising efforts. 
Sebastián is an Elliott School alum; he graduated Magna Cum Laude with a B.A. in International Affairs and Economics with honors. Currently, Sebastián is a graduate student in the ESIA International Development Studies Program. He plans to continue his education and earn a Ph.D. in Political Science.