Samia Melhem, MS '88, MBA '05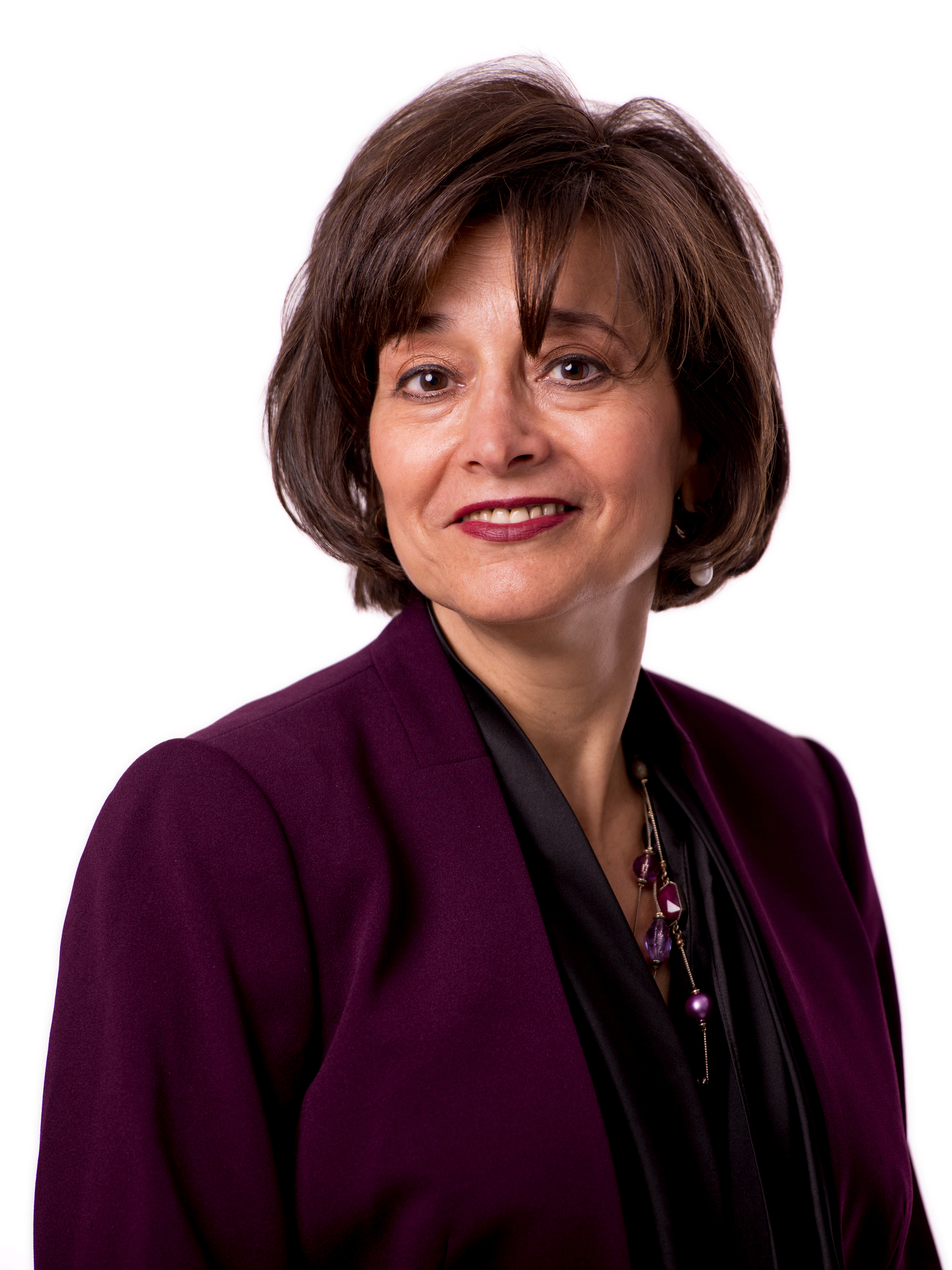 Samia Melhem, MS '88, MBA '05
Lecturer, Elliott School of International Affairs; Lead Policy Officer, Transport and ICT Global Practice, The World Bank Group, Washington, D.C.
Part-time Faculty
---
Contact:
Joined the Elliott School Board of Advisors in Spring 2020.
As Lead Policy Officer for the World Bank Group's Transport and ICT Practice, Samia Melhem focuses on information and communication technologies (ICT) that increase efficiency and boost innovation in developing nations. In addition, she chairs the World Bank's Digital Development Community of Practice and heads up two related practice areas.
In these roles, Samia works worldwide to leverage technology, partnering with governments and other public agencies to improve social services and conditions. Over nearly two decades with the World Bank, she has led and/or been part of dozens of projects in more than 50 nations, with a focus on Africa and the Middle East. Several of Samia's projects receive international recognition for innovation and impact.
For instance, the Digital Burkina project, which Samia designed and tested, received an innovation award (for its open data component) from the United Kingdom's Open Data Institute, as well as from the Canadian government. The project, currently underway, will connect public agencies online in order to offer vastly improved services to citizens of Burkina Faso, in West Africa.
Other recent honors include a World Bank President's Award for Excellence for a team project in West Africa with the potential to benefit 100 million people across five nations by provision of a unique digital identification for access to services and financial inclusion . A multi-faceted initiative, the project uses disruptive technology to enable governments in the region to deliver fundamental services to marginalized groups.
A double GW alumna, Samia began her career in the STEM field and draws on these skills in her humanitarian work. She earned her master's degree in computer science and software at GW's School of Engineering and Applied Science and her MBA in finance from the School of Business. She holds a bachelor's degree in electrical engineering from the American University of Beirut.
Samia is the proud parent of an Elliott School senior.