Robert W. Orttung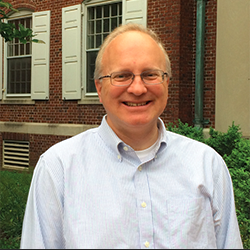 Robert W. Orttung
Research Professor of International Affairs; Director of Research, Sustainable GW
Full-time Faculty
---
Contact:
Office Phone:
202-994-5730
1957 E St. NW, Office #412E
Washington, D.C. 20052
Professor Orttung came to GW in 2011, after working at the Open Media Research Institute, EastWest Institute, American University's Transnational Crime and Corruption Center, and the Jefferson Institute. Orttung is a faculty member of the Institute for European, Russian, and Eurasian Studies. In correlation with his work at GW, Orttung is also a visiting fellow at the Center for Security Studies of the Swiss Federal Institute of Technology Zurich.
---
Comparative politics, Democracy, Energy security, Federalism, Russia, Sustainability, Ukraine
Ph.D., University of California–Los Angeles
Books
Editor, 2020. Urban Sustainability in the Arctic: Measuring Progress in Circumpolar Cities, New York: Berghahn Publishers.
Editor, Capital Cities and Urban Sustainability. London: Routledge. 2019.
(with Sufian Zhemukhov), Putin's Olympics: The Sochi Games and the Evolution of Twenty-First Century Russia, London: Routledge, 2017.
Editor, Sustaining Russia's Arctic Cities: Resource Politics, Migration, and Climate Change, New York: Berghahn Publishers, 2016. Paperback 2018.
Editor (with Henry E. Hale), Beyond the Euromaidan: Comparative Perspectives for Advancing Reform in Ukraine, Stanford: Stanford University Press, 2016. 
Editor (with Andreas Wenger and Jeronim Perovic), Energy and the Transformation of International Relations: Toward a New Producer–Consumer Framework, Oxford: Oxford University Press, 2009.
Editor (with Jeronim Perovic and Andreas Wenger), Russian Energy Power and Foreign Relations: Implications for conflict and cooperation, London: Routledge, 2009.
Editor (with Anthony Latta), Russia's Battle with Crime, Corruption, and Terrorism, London: Routledge, 2008, paperback edition 2012. 
Editor (with Andrey Makarychev), Counter-Terrorism Strategies in the US, UK, France, Turkey, and Russia: A Comparative Analysis, Amsterdam: IOS Press, December 2006.
Editor (with Andreas Wenger and Jeronim Perovic), Russian Business Power: The Role of Business in Russian Foreign and Security Relations, London: Routledge, 2006.
Editor (with Peter Reddaway), The Dynamics of Russian Politics: Putin's Reform of Federal-Regional Relations, (2 volumes), Lanham: Rowman & Littlefield, 2003 and 2005. 
Editor, The Republics and Regions of the Russian Federation: A Guide to Politics, Policies, and Leaders, Armonk, NY: M. E. Sharpe, 2000. 
(with Laura Belin), Russia's 1995 Parliamentary Elections: The Battle for the Duma, Armonk, NY: M. E. Sharpe, 1997.
From Leningrad to St. Petersburg: Democratization in a Russian City, New York: St. Martin's Press, 1995.
Peer-Reviewed Journal Articles 
Zoe Garbis, Audrey Cox, Robert W. Orttung, 2023, "Taming the wildfire infosphere in Interior Alaska: Tailoring risk and crisis communications to specific audiences," International Journal of Disaster Risk Reduction 91, DOI:10.1016/j.ijdrr.2023.103682.
Garbis, Z., McCarthy, E., Orttung, R.W., Poelzer, G, Shaiman, M., Tafrate, J. Governing the green economy in the Arctic. Climatic Change 176, 33 (2023).
Robert W. Orttung, "The Consequences of Putin's Centralization of Power," Demokratizatsiya: The Journal of Post-Soviet Democratization 30:4, pp. 433-440.
Canosa, I.V., Biesbroek, R., Ford, J., McCarty, J.L., Orttung, R. W., Paavola, J., Burnasheva, D. 2023. Wildfire adaptation in the Russian Arctic: a systematic policy review. Climate Risk Management. 
James E. Powell, Robert W. Orttung, Sean Asikłuk Topkok, Hana Akselrod, Joseph Little, and Peggy Wilcox. 2022. Juneau, Alaska's Successful Response to COVID-19: A Case Study of Adaptive Leadership in a Complex System, State and Local Government Review 55: 1, pp. 41-61.
Charlene Burns, Robert W. Orttung, Melissa Shaiman, Leah Silinsky, Emily Zhang. 2021. Solid Waste Management in the Arctic, Waste Management 126, 340-50.
Robert W. Orttung, Oleg Anisimov, Svetlana Badina, Charlene Burns, Leena Cho, Benjamin DiNapoli, Matthew Jull, Melissa Shaiman, Ksenia Shapovalova, Leah Silinsky, Emily Zhang, Yelena Zhiltcova, "Measuring the Sustainability of Russia's Arctic Cities." 2020. Ambio.
Matthew Berman and Robert W. Orttung. 2020. "Measuring Progress toward Urban Sustainability: Do Global Measures Work for Arctic Cities?" Sustainability.
Katherine A. Weingartner and Robert W. Orttung. 2020. "U.S. Arctic Policymaking under Trump and Obama," Polar Review.
Robert W. Orttung, James Powell, James Fox and Claire Franco, "Strengthening Food Security Near the Arctic Circle: Case Study of Fairbanks North Star Borough, Alaska," Sustainability, 2019 11(10), 2722.
Nikolay Shiklomanov, Dmitry Streletskiy, Luis Suter, Nadezhda Zamyatina, Robert Orttung, "Dealing with the Bust in Vorkuta, Russia," Land Use Planning, 2019.
Robert W. Orttung and Elizabeth Nelson, "Russia Today's Strategy and Effectiveness on YouTube," Post-Soviet Affairs, 2018, DOI: 10.1080/1060586X.2018.1531650.
Oleg Anisimov and Robert Orttung, "Climate Change in Northern Russia through the Prism of Public Perception," Ambio, 2018.
Luis Suter, Carrie Schaffner, Carlson Giddings, Robert Orttung, & Dmitry Streletskiy, "Developing Metrics to Guide Sustainable Development of Arctic Cities: Progress & Challenges," 2017 Arctic Yearbook.
Laura C. Engel, Mary E. Short, Sarah E. Jennings, Robert W. Orttung & Luis J. Suter, "Digital Environmental Storytelling Connecting to the Arctic: #60Above60 Pilot," 2017 Arctic Yearbook.
(With Andreas Wenger) "Explaining Cooperation and Conflict in Marine Boundary Disputes Involving Energy Deposits," Region 5 (1) January 2016: 75-96. 
(with Christina Cottiero, Katherine Kucharsky, and Evgenia Olimpieva), "War of Words: The Impact of Russian State Television on the Russian Internet," Nationalities Papers, 43:4, 2015: 533-555.
(with Colin Reisser), "Urban Sustainability in Russia's Arctic: Lessons from a Recent Conference and Areas for Further Investigations," Polar Geography 37:3, 2014, 193-214.
(with Sufian Zhemukhov), "The 2014 Sochi Olympic Mega-Project and Russia's Political Economy," East European Politics 30:2, June 2014, 175-191.
(with Sufian Zhemukhov), "Munich Syndrome: Russian Security in the 2014 Sochi Olympics," Problems of Post-Communism, January/February 2014. 
(with Irina Olimpieva), "Russian Unions as Political Actors," Problems of Post-Communism 60:5, September/October 2013, 3-16. 
(with Indra Overland), "Russia and the Formation of a Gas Cartel," Problems of Post-Communism 58:3, May/June 2011. 
(with Indra Overland), "A Limited Toolbox: Explaining the Constraints on Russia's Foreign Energy Policy," Journal of Eurasian Studies 2:1, 2011, pp. 74-85.
(with Phyllis Dininio), "Explaining Patterns of Corruption in the Russian Regions," World Politics 57:4, July 2005, pp. 500-29.
"The Russian Right and the Dilemmas of Party Organization," Soviet Studies 44:3, 1992, 445-78. 
Professor Orttung has published numerous articles in the media, including inThe New York Times, The Washington Post, Wall Street Journal, International Herald Tribune, Politico, Newsday, Moscow Times, and Nezavisimaya gazeta. He has also appeared on NPR's All Things Considered.