Peter Rollberg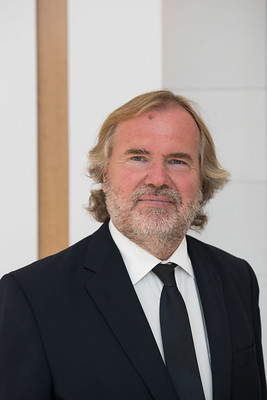 Peter Rollberg
Professor of Slavic Languages, Film Studies and International Affairs
Full-time Faculty
---
Contact:
Office Phone:
202-994-7084
1957 E St. NW, Office #412K
Washington, D.C. 20052
Peter Rollberg joined the George Washington University in 1991. He grew up in Halberstadt, Germany, and in Moscow. In 1988, he earned his Ph.D. in Russian Literature from the University of Leipzig. In 1990-1991, he taught at Duke University. Among his English, German, and Russian publications are articles on Aleksandr Pushkin, Feodor Dostoevsky, Lev Tolstoy, Vladimir Nabokov, Mikhail Bulgakov, Vasilii Grossman, Mikhail Prishvin, Vasilii Belov, Vladimir Makanin, and Anatolii Kim. He also wrote about aspects of Russian and German cinema and media and was the editor of The Modern Encyclopedia of East Slavic, Baltic, and Eurasian Literatures (Academic International Press, 1996). In 1997, he published a Festschrift in honor of Charles Moser, And Meaning for a Life Entire (Slavica). He is the author of the Historical Dictionary of Russian and Soviet Cinema (Scarecrow Press, 2008), the second, enlarged edition of which was published in 2016 (Rowman and Littlefield). In 2014, he edited Media in Eurasia – a special issue of Demokratizatsiya: The Journal of Post- Soviet Democratization, and in 2015, with Marlène Laruelle, The Media Landscape in Central Asia, in the same journal. Peter Rollberg was director of the GWU Honors Program in 2001-2003, director of the GWU Film Studies Program in 2000-2010, Chair of the German and Slavic Department in 1999- 2001, and Chair of the Department of Romance, German, and Slavic Languages and Literatures in 2006-2009. In 2012-2019, Rollberg served as Director of the Institute for European, Russian, and Eurasian Studies. He won a Bender Teaching Award in 1999 and the Trachtenberg Teaching Award in 2001. 
---
History of Russian and Soviet literature and film; Georgian and Kazakh cinema; Soviet and post-Soviet media
SLAV 3262 Russian Culture since 1825
SLAV 2365-66 Modern Russian Literature
SLAV 1391-1392 19th -Century Russian Literature
SLAV 2785-2786 History of Russian and Soviet Cinema
HONR 170 19th -Century Russian Anarchism
HONR 170 The World of Dostoevsky
The A to Z of Russian and Soviet Cinema, (Scarecrow Press, 2010)
Historical Dictionary of Russian and Soviet Cinema (Lanham, Toronto, Plymouth: Scarecrow, 2008)
The Modern Encyclopedia of East Slavic, Baltic, and Central Asian Literatures, Vol. 1–10, ed., (Academic International Press, Gulf Breeze, Florida). [Volume 10 appeared in December 1996.]
"Revenge of the Cameramen: Soviet Cinematographers in the Director's Chair." In Birgit Beumers, ed. A Companion to Russian Cinema. Malden, Oxford: Wiley Blackwell, 2016, pp.364-387."
"Mastermind, Terrorist, Enigma: Dostoevsky's Nikolai Stavrogin," Perspectives on Political Science, vol. 43, issue 3. 2014, pp. 143-52. "Freedom and Uncertainty: The Cinema of Slava Tsukerman." In Birgit Beumers, ed., Russia's New Finde Siècle: Contemporary Culture Between Past and Present. Bristol and Chicago: Intellect/University of Chicago Press, 2013, pp. 195-213.
"Dostoevsky's 'White Nights': Themes and Three Variations", Transactions of the Association of Russian-American Scholars in the U.S.A., vol. XXXVIII (2013), pp. 369-389.
"The Natural: Goderdzi Chokheli in the 1980s." In: Ketevan Kitovani et al., eds., Goderdzi Chokheli – Creative Work without Boundaries. Tbilisi: Grigol Robakidze University Press, 2013, pp. 37-43.
And Meaning for a Life Entire. Festschrift for Charles A. Moser on the Occasion of His Sixtieth Birthday (Bloomington, Indiana: Slavica, 1998).
Ph.D., University of Leipzig, 1988