Michael E. Brown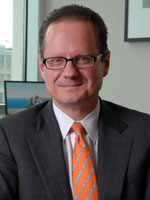 Michael E. Brown
Professor of International Affairs and Political Science
Full-time Faculty
---
Contact:
Michael E. Brown is a Professor of International Affairs and Political Science at George Washington University's Elliott School of International Affairs. He was Dean of the Elliott School from 2005 to 2015. 
From 1998 to 2005, Professor Brown was on the faculty of the School of Foreign Service, Georgetown University. From 2000 to 2005, he was Director of Georgetown's Center for Peace and Security Studies and Director of the M.A. program in Security Studies. From 1994 to 1998, he was Associate Director of the International Security Program at the Belfer Center for Science and International Affairs, Kennedy School of Government, Harvard University. From 1988 to 1994, he was a member of the Directing Staff and Senior Fellow in U.S. Security Policy at the International Institute for Strategic Studies in London. Professor Brown was Editor of the journal Survival from 1991 to 1994. He was Co-Editor of the International Security, the leading academic journal in the security studies field, from 1994 to 2006. He now serves on the Editorial Boards of Asian Security, International Security, and The Washington Quarterly.
Professor Brown received his Ph.D. in Government from Cornell University. He has given 150 talks in more than 30 countries, and he has traveled to 75 countries.
---
International security; conflict and conflict resolution; gender and international security; U.S. foreign and defense policy
IAFF-1005: Introduction to International Affairs
IAFF-3172: Conflict and Conflict Resolution
IAFF-3180: Gender, Conflict and Security
IAFF-6118: Gender and Security
IAFF-6161: International Security
IAFF-6171: Conflict Resolution
Office Hours by appointment
Professor Brown is the author of Flying Blind: The Politics of the U.S. Strategic Bomber Program, which won the Edgar Furniss National Security Book Award in 1993. He is the editor or co-editor of 23 books, including: The Gender and Security Agenda: Strategies for the 21st Century (2020); Grave New World: Security Challenges in the 21st Century (2003); and The International Dimensions of Internal Conflict (1996). His research interests include: gender and security issues; armed conflict and conflict resolution; global and regional security; U.S. foreign policy and U.S. grand strategy.