Laila F Sorurbakhsh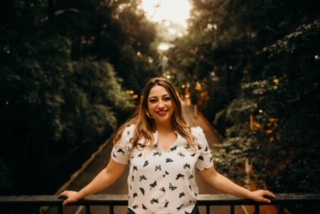 Laila F Sorurbakhsh
Assistant Dean of Academic Programs; Assistant Professor of International Affairs; Director of Online Education
Full-time Faculty
---
Department: Academic Affairs
Contact:
Office Phone:
202-994-9315
1957 E St. NW, Office #401D
Washington, D.C. 20052
Laila Sorurbakhsh received her Ph.D. in Political Science from the University of Houston with specializations in Comparative Politics, American Politics and Quantitative Methods. Her dissertation, entitled "Feedback in the EU Advocacy System," studies how institutional, environmental, and structural changes to the European Union have impacted interest group populations via their levels of competitiveness and survivability. She is currently an Assistant Professor of International Affairs at George Washington University's Elliott School, where she also holds positions as Assistant Dean of Academic Programs and Director of Online Education.
---
International Affairs, Comparative Politics, Interest Groups, NGO's and Nonprofit Organizations
Political Risk and Interest Group Coalitions
American Politics, Texas Politics, Latin American Politics, European Democracies, International Organizations, Race, Gender, Ethnicity Politics, Participation in Democracy, World Politics, College Inquiry, Government Lobbying and Advocacy, Strategic Leadership, as well as overseeing internships and courses on mentorship
Ph.D. 2012 University of Houston
MA 2008 University of Houston
BA 2004 University of Texas-Austin