Ingrid Creppell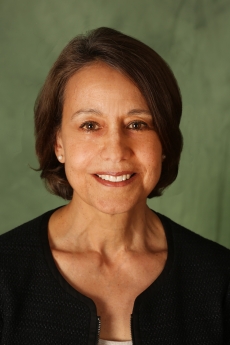 Ingrid Creppell
Associate Professor of Political Science and International Affairs
Full-time Faculty
---
Contact:
Professor Creppell is Associate Professor of Political Science and International Affairs. She received her BA from Princeton University and her MA and Ph.D. from the University of Chicago.
Her teaching and research interests range from ancient to contemporary works in the history of political theory, and interdisciplinary studies of politics, social-cultural theory, and ethics. She is currently working on constructions of the enemy idea as a conceptual, normative and historical phenomenon, particularly in American history in comparative perspective.
---
Political theory, specifically early modern and modern political thought; theories of conflict and identity; origins of toleration and liberalism.
PSC 2105 Major Issues of Western Political Thought: foundations of Western political thought — Plato to Aquinas
PSC 2106 Major Issues of Western Political Thought: history of political thought from the 16th through the late 19th century, as set forth in the works of representative thinkers
PSC 2107 20th Century Political Thought
PSC 8105 Readings in Political Theory
PSC 8106 Topics in Political Theory
PSC 8107 Modern Political Thought and Ideologies
Toleration and Identity: Foundations in Early Modern Thought (Routledge, 2003);
Toleration on Trial (Lexington Books, 2008) edited with Russell Hardin & Stephen Macedo;
"Secularization: religion and the roots of innovation in the political sphere" in Secularisation Revisited: Religion and Politics 1500-2006, edited by Gareth Stedman Jones and Ira Katznelson; and
"The Democratic Element in Hobbes's Behemoth" in Hobbes's Behemoth, Religion and Democracy, edited by Tomaz Mastnak
She has also published articles in Archives Europénnes de Sociologie, Political Theory, and Res Publica.
Ph.D., University of Chicago