Ian Parker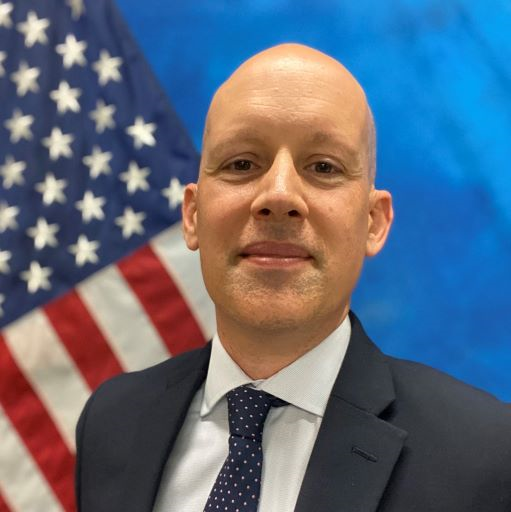 Ian Parker
Professional Lecturer
Part-time Faculty
---
Contact:
Dr. Parker studies interactions between people and the environment, climate change, governance and ethics, particularly the Asia-Pacific region. His doctoral research in anthropology investigated social aspects of natural resource management and eco-tourism in the biodiversity hotspot of the Raja Ampat islands of Indonesia's West Papua Province.
Dr. Parker is a career U.S. Foreign Service officer currently working for the Department of State's Office of Global Change, where he is the lead for the Western Hemisphere Bureau and the United Nations on international climate issues. He previously served in diplomatic assignments at U.S Embassy Santiago, the U.S. Consulate in Mérida, Mexico, and U.S. Embassy Kingston, Jamaica.
Prior to entering the Foreign Service, Dr. Parker worked as a consultant for the Millennium Challenge Corporation and World Bank, and anthropologist at the Smithsonian Institution's National Museum of Natural History. 
---
Human-Environment Relations, Values, Governance, Climate change, Environmental Policy, Diplomacy, Conservation, Tourism; Asia-Pacific, Latin-America
Ian is currently pursuing ethnographic research on international climate diplomacy with the UNFCCC, and is lead U.S. negotiator for the Local People and Indigenous Peoples Platform of the UN Climate Conference (COP).
2021 Ph.D University of California, San Diego
2013 M.A. University of California, San Diego
2007 M.A. Johns Hopkins University, School of Advanced International Studies
2003 B.A. Reed College
IAFF 3190: International Environmental Policy
2023 Review of Tess Lea. Wild Policy: Indigeneity and the Unruly Logics of Intervention. Palo Alto, CA: Stanford University Press, 2020. In Pacific Affairs, 95(4).
2021 Value differences and processes of value commensuration in Raja Ampat, West Papua. PhD Dissertation, UC San Diego: https://escholarship.org/uc/item/6v93z2wj
2021 "For Kin, God and Other Beings: Mixtures of Conservation Practice in Raja Ampat, West Papua" in Johannes M. Luetz and Patrick D. Nunn (Eds.), Climate Change Adaptation in the Pacific Islands: Opportunities for Faith-Engaged Approaches, Springer Nature. Springer Nature Switzerland AG.
2020 Review of Alexander Bukh. These Islands Are Ours The Social Construction of Territorial Disputes in Northeast Asia. Studies in Asian Security. Palo Alto, CA: Stanford University Press, 2020. In Pacific Affairs, 93(4).
2011 "Making Everyone Count: Gender-sensitive Monitoring and Evaluation in a Community-Driven Development Project: The Case of the Philippines' KALAHI-CIDSS." East Asia and Pacific Region Social Development Reports. Washington, DC: The World Bank, 58pp.
2009 "Country Social Analysis: Ethnicity and Development in Vietnam." World Bank