David J. Karl, BA '84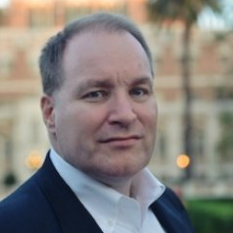 David J. Karl, BA '84
Chief Knowledge Officer, Geoskope
---
Joined Fall 2018
David is President of Asia Strategy Initiative and Chief Knowledge Officer at GetGlobal.
As a consultant, commentator and cogitator with a strong focus on South Asia and East Asia, he plays leading roles in companies that assist U.S. businesses in understanding market dynamics in key developing countries. He also publishes and blogs frequently on politics, economics and social trends in Asia; the global economy; and America's role in the world.
David earlier ran a think tank focused on international policy and has significant experience in the nonprofit realm as well. He has served as an adjunct professor at Occidental College and USC, teaching courses on South Asia, globalization and U.S. foreign policy.
David's areas of expertise include: India, Pakistan, South Asia, China, East Asia, Asian regional politics and economics, international business, globalization, U.S. foreign policy and international security issues.
David is a B.A. alumnus of the Elliott School and also holds a Ph.D. in International Relations from USC.