Daina S. Eglitis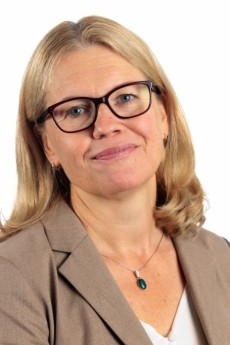 Daina S. Eglitis
Associate Professor of Sociology and International Affairs
Full-time Faculty
---
Contact:
After receiving her Ph.D. from the University of Michigan in 1998, Professor Eglitis joined George Washington University as a Visiting Assistant Professor of Sociology. In 2001, she became a regular member of the Sociology faculty.
Professor Eglitis's research focuses on the social dimensions of postcommunist transformations in Eastern Europe. She is especially interested in the ways in which transformation has affected women in the region and the ways in which women have responded to the dramatic changes of the last decade. She is also interested in poverty and class inequality in both the newly-capitalist states of Eastern Europe and modern capitalist states like those in the West. In 2007-2008, Professor Eglitis was a Fulbright Scholar at the Academy of Culture in Riga, Latvia. Recently, she was selected to be an International Scholar in the Higher Education Support Program of the Open Society Institute. In this capacity, she will be working on research and curriculum development together with the faculty of the Department of Sociology at the Yerevan State University in Armenia.
---
Classical and contemporary social theory, feminist theory, social stratification in newly capitalist and advanced capitalist states, women and social change.
Ph.D., University of Michigan
Daina S. Eglitis. "Class, Culture, and Consumption: Representations of Stratification in Post-Communist Latvia," Cultural Sociology, vol. 5, no. 3 (September 2011): pp. 423-446.
Daina S. Eglitis. "Performing Theory: Dramatic Learning in the Theory Classroom,"Teaching Sociology,vol. 38, no. 4 (October 2010): pp. 340-349.
Daina S. Eglitis. "The Baltic States: Changes and Challenges in the New Europe," chapter in Sharon L. Wolchik and Jane Curry (eds.), Central and East European Politics: from Communism to Democracy,2nd edition (Rowan and Littlefield 2010): pp. 231-249.
Daina S. Eglitis. "Cultures of Gender and the Changing Latvian Family in Early Post-Communism, "Journal of Baltic Studies, vol. 41, no. 2 (June 2010): pp. 151-176.
2010. "The Uses of Global Poverty: How the West Benefits from Economic Inequality," in Seeing Ourselves: Classic, Contemporary, and Cross-Cultural Readings in Sociology, eighth edition, Nijole Benokraitis and John Macionis (eds.) (Prentice-Hall).
Daina S. Eglitis and Tana Lace. "Stratification and the Poverty of Progress in Post-Communist Latvia, "Acta Sociologica, vol. 52, no. 4 (December 2009): pp. 329-349.
Daina S. Eglitis. Imagining the Nation: History, Modernity and Revolution in Latvia (Pennsylvania State University Press 2002).