Christopher L. Cahill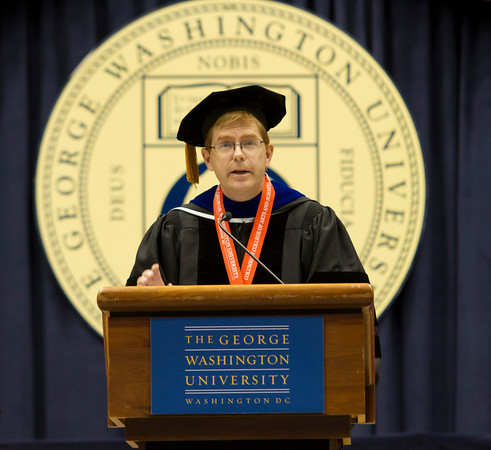 Christopher L. Cahill
Professor of Chemistry and International Affairs
Full-time Faculty
---
Contact:
Christopher Cahill is an expert in solid-state and materials chemistry with a particular emphasis on X-ray crystallography. He has published over 120 peer reviewed papers in a range of areas related to the synthesis and structural characterization of materials and minerals. Current research areas include exploring the behavior of uranium species under environmentally relevant conditions as well as the synthesis of lanthanide containing sensor materials. More recent efforts include nuclear science curriculum development for non-technical individuals within the energy and weapons proliferation arenas.
Professor Cahill earned a BS in Chemistry and Geochemistry from the State University of New York (SUNY) at Fredonia (1993) and a PhD in Chemistry from SUNY-Stony Brook (1999). He joined the faculty of GWU in 2000 after a one-year post-doctoral position in the Environmental Mineralogy group at the University of Notre Dame. He is a recipient of the prestigious NSF CAREER Award (2004), a Bender Teaching Award (2005), a Fulbright Scholarship (2008) and the Oscar and Shoshanna Trachtenberg Prize for Excellence in Teaching (2013). He is a past member of the US National Committee for Crystallography, a Past President of the American Crystallographic Association and has held visiting researcher positions at the Carnegie Institution of Washington and Argonne National Laboratory. Most recently, he served as the American Institute of Physics State Department Science Fellow in the Bureau of International Security and Nonproliferation's Office of Weapons of Mass Destruction-Terrorism on the Nuclear Forensics Team.
---
Solid-state and materials chemistry of the f-elements, crystallography, nuclear fuel cycle, science and technology policy, scientific communication/public engagement, curriculum development, nuclear forensics.
CHEM 1111 General Chemistry I
CHEM 1112 General Chemistry II
IAFF 6186 Special Topics in Security Policy Studies
The Science of Nuclear Materials