Barbara Miller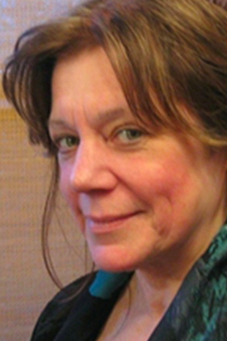 Barbara Miller
Professor Anthropology and International Affairs
Full-time Faculty
---
Contact:
Office Phone:
202-994-7257
1957 E St. NW, Office #501L
Washington, D.C. 20052
Professor Miller received her B.A., M.A., and Ph.D. in anthropology from Syracuse University. She joined the Elliott School in 1993 as a specialist in the anthropology of international development. Before that, she taught at the University of Rochester, SUNY Cortland, Ithaca College, Cornell University, and the University of Pittsburgh.
Most of her research has focused on gender and health in India and South Asia more generally. She has also studied rural development in Bangladesh, low-income household budgeting in Jamaica, and Hindu adolescents in Pittsburgh. She is the principal investigator on a three-year award from the U.S. Department of State, along with Professor Shaista Khilji, to establish a long-term partnership with the Gender and Development Studies Department of the Lahore College for Women University in Pakistan. Objectives of the partnership are to enhance teaching, research, and cross-cultural understanding through faculty and student interchanges. She has taught undergraduate courses in cultural anthropology and medical anthropology and graduate seminars development anthropology, medical anthropology, migration and mental health, and culture, food, and globalization. Professor Miller served as the Director of GW's Women's Studies Program from 1994-1999; as Associate Dean of the Elliott School from 1999-2002 and 2009-2012; as founding director of the Elliott School's Global Gender Research and Policy Program from 2010 to 2016; and as director of the Elliott School's Institute for Global and International Studies from 2012-2016.
---
Culture and globalization; anthropology and policy; social inequality food and culture; South Asia
Cultural Anthropology in a Globalizing World (Pearson, 4th ed., 2016);
Cultural Anthropology (Pearson, 8th ed., 2015);
Section editor, Contemporary Cultural Concerns (65 entries), International Encyclopedia of the Social & Behavioral Sciences, (Elsevier, 2nd ed., 2015);
Cultural Anthropology in a Globalizing World (Pearson, 3rd ed., 2012);
Anthropology (Allyn & Bacon, 2008);
Hair: Its Power and Meaning in Asian Cultures, coed. with Alf Hiltebeitel (SUNY Press, 1998);
The Endangered Sex: Neglect of Female Children in Rural North India (2nd edition, Oxford University Press, 1997) and
Sex and Gender Hierarchies, ed. (Cambridge University Press, 1993).
Ph.D., Syracuse University