Alex Finn Macartney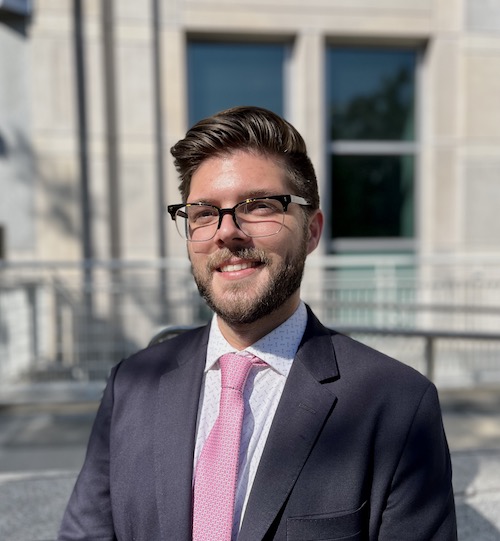 Alex Finn Macartney
Assistant Professor of the Practice of International Affairs
Full-time Faculty
---
Contact:
1957 E St. NW, Office #601G
Washington, D.C. 20052
Dr. Alex Finn Macartney is an Assistant Professor of the Practice of International Affairs and Associate Director of the FAO Regional Skill Sustainment Initiative. He is a historian of radical politics and violence in Modern Japan and Modern Germany. His research and teaching specialties revolve around global and transnational history after 1945, with a particular focus on the international reaction to the US war in Vietnam.
Previously, Dr. Macartney was a visiting researcher at the Free University in Berlin and Waseda University in Tokyo. His most recent position was as a Postdoctoral Associate and Lecturer with the Council on East Asian Studies at Yale University's Macmillan Center for International and Area Studies. There, he taught the course "Race, Gender, and Empire in Japan and Germany, 1860 – the Present" and gave talks on the Red Army Factions in Japan and West Germany as well as anti-war GIs on foreign US bases in the Vietnam War.
His current book project, titled, Revolt Against Empire: Protest and Armed Resistance against the Vietnam War in Japan and West Germany, explores exchanges between anti-Vietnam War groups in Japan, West Germany, and the US in the 1960s and 1970s. The book focuses on the legacies of the fascist past, the transnational imagination of the 1960s, and use of political violence in both states. He has also published on the Japanese anti-imperialist movement in the Vietnam War era and protests against the Japanese Emperor Hirohito's state visit to Europe in 1971.
---
B.A. Lawrence University (2010)
Ph.D. Georgetown University (2019)
"The Japanese New Left, Anti-imperialism, and Vietnam War Protest" in Protest in the Vietnam War Era (Palgrave MacMillan 2022)
"Hirohitler on the Rhine: Transnational Protest Against the Japanese Emperor's 1971 West German State Visit" Journal of Contemporary History (2020)