Student and Alumni Spotlights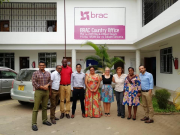 Kathryn Farley, an MIPP student at The Elliott School, recently traveled to Tanzania to launch a new project with her organization, Solar Sister. Solar Sister is a social enterprise, created in 2010, that recruits, trains, and supports female clean energy entrepreneurs in Tanzania and Nigeria. Through this project, Solar Sister will work to expand its network and customer base in under-served and low-income communities in Tanzania who suffer from adverse financial, health, education, and safety impacts of energy poverty (according to the 2016 United Nations Human Development Report, Tanzania ranked 151 out of 188 countries in the world, falling in the lowest human development classification, and is one of the most energy poor countries in Sub-Saharan Africa – with over 76% of 49 million people without basic electricity access). Solar Sister targets female entrepreneurs, utilizing their vast networks to market, sell, and deliver clean energy products – like solar lanterns, solar cell phone chargers, and solar home systems – to last-mile customers most affected by energy poverty. These customers are often overlooked by traditional commercial business models.  Solar Sister Entrepreneurs bring light, hope, and opportunity to their communities, and experience increases in status, decision-making power, income, and access to networks as a result.
---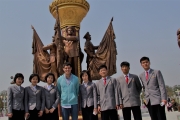 Casey is working on his doctoral dissertation while enrolled in MIPP. He chose the program because he wanted to develop foreign policy skills to write about and assist in the North Korean conflict.
Casey holds a Bachelor Degree in East Asian Language and Culture from the University of Kansas, and a Master's Degree in International Relations from Waseda University. He is currently writing his doctoral dissertation at Waseda University. Casey moved to Japan in 2012 to study Asia with a focus on North Korea.
For his studies, he has traveled to North Korea on academic tours with the Pyongyang Project and Paektu Cultural Exchange. In addition, he has participated in citizen diplomacy and served as a teacher at a university in North Korea. Casey selected the MIPP program because he wanted to develop foreign policy skills to write about and assist in the North Korean conflict.
---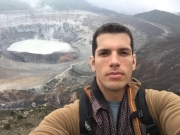 Carlos is a military veteran from Colombia studying to become a Foreign Area Officer.
Carlos was born in Barranquilla, Colombia and immigrated to the United States with his father after graduating high school. He soon enlisted in the United States armed forces and is currently studying French to become a Foreign Area Officer with the hopes of furthering security cooperation with our partner nations while facilitating consensus building towards mutually beneficial goals. Carlos earned an Associate's Degree in Applied Science in Pharmacy Technology from the Community College of the Air Force, a Bachelor of Science in Social Psychology from Park University, and a Master of Arts in International Management from the University of Phoenix.
Carlos chose the MIPP Program because it delivers a broad approach to current international challenges, while mentoring students in their respective areas of expertise. He believes "the MIPP Program continually provides a dynamic environment for in-depth learning, where students are encouraged to hold open and honest conversations with top experts in the fields of international development, conflict resolution, international affairs, climate change, lateral leadership, and international economics." 
Further, Carlos explains that "the international reputation of this program and its numerous fields of study are illustrated in the broad spectrum of students attending class, who include: journalists, entrepreneurs, activists, economists, scientists, and foreign government officials. It's the combination of these high caliber individuals, under the tutelage of a world renowned facilitator, which enables the kind of innovative thinking necessary to successfully operate in an increasingly unpredictable international environment."
---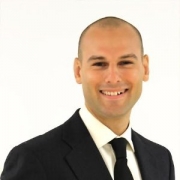 Jeremy is an Air Force veteran and software engineer with Next Century Corporation.
Jeremy began his career by enlisting in the United States Air Force as a maintenance analyst and was deployed to Kirkuk, Iraq in 2008-2009, and Bishkek, Kyrgyzstan in 2013. Following his military service, Jeremy obtained a position with the Naval Air Systems Command (NAVAIR) as a computer scientist. In 2017, Jeremy departed NAVAIR and accepted a position as a software engineer with Next Century Corporation.
Jeremy chose to pursue his Master of International Policy and Practice (MIPP) degree because the degree helps build the skills necessary to address pressing global issues. He believes the issues of the 21st century are international in scope and interdisciplinary in nature, and he wanted to complement his technical expertise with a degree that would enable him to develop a broader strategic view of the global policy environment. Jeremy holds a Bachelor's degree in Computer Science from Hawaii Pacific University and a Master's degree in Computer Science from George Washington University.
---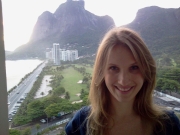 Melissa is an experienced development professional from Brazil.
Melissa Scheidemantel began her career in international development at Brazil's Ministry of Foreign Affairs. After seven years of professional experience, she felt the need to complement her experience with a deeper academic knowledge of the main issues and problems faced in the field of international development. At the Elliott School, she is currently combining practice with theory through a multi-disciplinary program which allows her to take classes that concentrate on issues of social development and inclusion.
---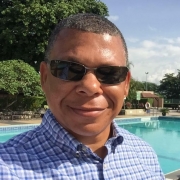 Drake is a professional with extensive work experience in international development.
Drake began his international career in 1989 in Niger, West Africa and has since lived in or visited more than 40 countries. He built a career in international development managing USAID projects in Africa and Asia and is currently a Senior Associate with Creative Associates International, an international development organization based in Washington, D.C. In this position, he manages education projects and provides technical support to foreign governments on policy, budget planning, and organizational effectiveness. Drake earned his Bachelor's degree in business at the University of Maryland University College.
Drake chose the MIPP program because the Elliott School of International Affairs provides opportunities to graduate students to specialize and define their career paths. He values the profound conversations in the classes and experience of the professors, which make the MIPP program unique. Drake plans to use the management skills developed through MIPP to continue improving Government leadership and public service delivery in developing countries. 
---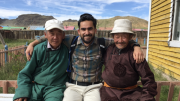 Ahmad is the founder of a Non-govenmental Organization, Rise to Peace, with a desire to combat terrorism through education. 
Ahmad Mohibi is the Founder of Rise to Peace (R2P) and has more than 11 years of experience working with the United States and Afghan governments and the greater international community to combat terrorism and build democratic institutions for peace and stability in the world. Ahmad was born in 1989 in Afghanistan in the midst of civil war, the same year the world was positively affected by the dissolution of the Soviet Union and the tearing down of the Berlin Wall. His infancy and childhood were marked by violence and memories of anarchy.  Ahmad and his family were forced to move and live in different villages, observing the severity of terrorism at its worst as it targeted vulnerable children recruited by the Taliban. Fluent in five languages, Ahmad started working with the US Army as an interpreter at the age of 15, building relationships between nations in both Afghanistan and the U.S. 
Ahmad was inspired to create R2P because of lessons he learned at an early age about national stability and a desire to bring about positive change in devastated areas. He believes that the best way to address current extremism and terrorism is to invest in youth and support local governments. Ahmad's humanitarian work was recognized by U.S. President Barack Obama and Afghan President Hamid Karzai, who both met him personally to express their gratitude for his work towards securing peace in Afghanistan. Because he is a child of Afghanistan, Ahmad feels fortunate and grateful to live and learn in the United States. Despite being geographically removed from the turmoil of his birthplace, the scourge of terrorism continues to shape his life here.  He has learned how terrorism is one of the most dangerous experiences in life and how fragile life is for all when there is terrorism anywhere. 
Ahmad is a recent graduate of George Mason University, where he earned a B.A. in Government and International Politics. He is currently pursuing his Master of International Policy and Practice at the George Washington University to gain more knowledge and expertise in areas including international terrorism, global policy, and economics in order to better communicate and collaborate effectively in cross-cultural settings.
---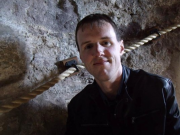 Daniel is a military veteran with a background in policy, security, anti-terrorism, and law enforcement.
Daniel began his career at the Department of Defense (DoD) an Airborne Infantryman in 2008 and has been focusing on areas of policy, security, anti-terrorism, and law enforcement over the past nine years. He previously served in the the 173rd Airborne Brigade Combat Team (ABCT) stationed in Vicenza, Italy from where he was deployed to the Wardak Province of Afghanistan to support Operation Enduring Freedom X. Following deployment, he was selected to serve as a non-commissioned officer in the 3rd Infantry Regiment (The Old Guard) in Fort Myer, Virginia where he was responsible for representing the United States to foreign dignitaries and defense of the national capital region. Following his military service, he earned a position working with DoD officials on policy with a specific focus on law enforcement. He earned his Bachelor's Degree in Political Science with a minor in International Affairs from the George Washington University in May of 2016.

Daniel chose to purse his Master of International Policy and Practice because it provides the opportunity to collaborate with fellow future leaders to help solve a variety issues impacting the global community. Following completion of the program, Daniel's goal is to pursue a career in the international security community working on anti-terrorism, military policies and regulations, and the causes of violent extremism.
---
---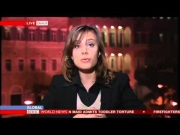 Sandy is a skilled journalist with a strong background in humanitarian affairs.
Sandy holds Bachelor's Degrees in Journalism and Political Science, in addition to a Master's Degree in Communications and Media from the Lebanese University in Beirut.
She began her career as a journalist, and has been working for the last 11 years in advocacy, policy, media, and communications. She has been involved with development organizations and humanitarian agencies such as World Vision and the UN World Food Program before moving to Save the Children in early 2015. Sandy was one of the first emergency responders to the Syria refugee crisis in Lebanon and the Nepal earthquakes in 2015, and she was deployed to the border areas in Northern Greece in 2016.
Sandy selected the Master of International Policy and Practice program because it enhances students' knowledge on a variety of topics related to policy making and implementation while preparing them for great career opportunities, allowing them to complete their degree in a single academic year. After the program, Sandy hopes to work in international development through implementation of policies related to refugees, migrants, and climate change.