Malerie Gamblin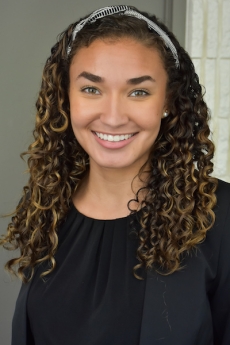 Malerie Gamblin
Assistant Director, Academic Advising & Operation
---
Department: Undergraduate Academic Advising
Contact:
Office Phone:
202-994-2993
1957 E St. NW, Office #302I
Washington, D.C. 20052
Malerie has been an advocate for all students for many years. As a DMV native, she has worked with students from Maryland, Washington, D.C., and Virginia, with a focus on youth who may be considered "at-risk" of not completing their college degree. Her advocacy for students did not stop in the DMV. Prior to serving at George Washington University, Malerie worked with Princeton University's first Dean for Diversity & Inclusion to design a framework to incorporate best practices relating to DEI into all departments within the university to create a supportive and welcoming environment for all students.
After this experience, Malerie then took on a role at George Mason University as a Program Coordinator for the Early Identification Program, where, in addition to mentoring students and coordinating the programs, she experienced formally advising college students for the first time. She then served as a professional Academic Advisor in the School of Business at George Mason University, where she was promoted to Senior Academic Advisor and was recognized as GMU's Academic Advisor of the Year in 2020. On top of advising a caseload of over 500 students, Malerie taught many seminars and conference presentations related to cultural values and advising special populations of college students. She also taught the First Year Experience course at Mason. Her expertise includes long range planning, S.M.A.R.T. Goal setting, unconscious bias, advising first generation college students, and mental health first-aid.
Malerie earned her Bachelor of Arts in Psychology from the College of William & Mary and her Master of Education from the University of Virginia, where she specialized in educational research design, college student development, cultural values, and implicit and explicit bias. Malerie is passionate about sharing her knowledge of cultural competency and cognitive function related to unconscious bias to continue to advocate for all students.
---
Malerie advises undergraduate students with the last name: Hum-Kr
Schedule an in-person advising appointment