Lila Abed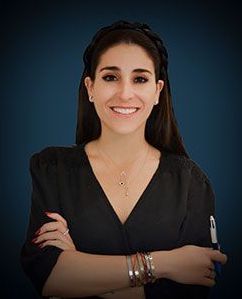 Lila Abed
Lecturer
Part-time Faculty
---
Contact:
Lila Abed currently serves as the Mexico Institute's Deputy Director at the Woodrow Wilson International Center for Scholars. The Mexico Institute seeks to improve understanding, communication, and cooperation between Mexico and the United States by promoting original research, encouraging public discussion, and proposing policy options for enhancing the bilateral relationship.
A bilingual and bicultural Mexican American, Lila Abed a decade of extensive high-level experience in across the fields of government, politics, legislative and media affairs both in Mexico and the United States. Prior to joining the Wilson Center, Lila Abed was a White House correspondent for the international news channel NTN24.  She served as a Public Policy Advisor for Latin America at the international law firm Covington & Burling in Washington, D.C., after working as the International Affairs advisor for the Mexican Chamber of Deputies' Foreign Relations Committee. During her time at Mexico's Office of the Attorney General, she served as the General Director for International Cooperation, followed by a period as an International Affairs Advisor and later as the Chief of Staff for the Attorney General. She previously held the title of Secretary of International Affairs for the Partido Revolucionario Institucional's (PRI) Executive Committee. Lila Abed has also run for seat in Mexico City's Chamber of Deputies and has worked in various other public institutions, including the Mexican Embassies in Canada and in the United Kingdom.
An avid international analyst, Lila employs her skills in an array of media networks, including in her roles as a permanent collaborator at Radio Fórmula and as a columnist for El Heraldo de México, Opinión51, and Letras Libres. Lila is also a frequent speaker and writer on the U.S.-Mexico bilateral relationship. Lila holds a master's degree in Latin American Studies and Government from Georgetown University. Lila graduated magna cum laude with a major in International Studies and Hispanic studies and a minor in Chinese from Boston College.
---
The U.S.-Mexico bilateral relationship.
Master's in Latin American Studies, concentration in Government, Georgetown University Edmund A. Walsh School of Foreign Service

Bachelor's in International Studies and Hispanic Studies with a minor in Chinese. Graduated Magna Cum Laude.
IAFF 3187/6358: Contemporary Issues in US-Mexico Relations