Graham Auman Pitts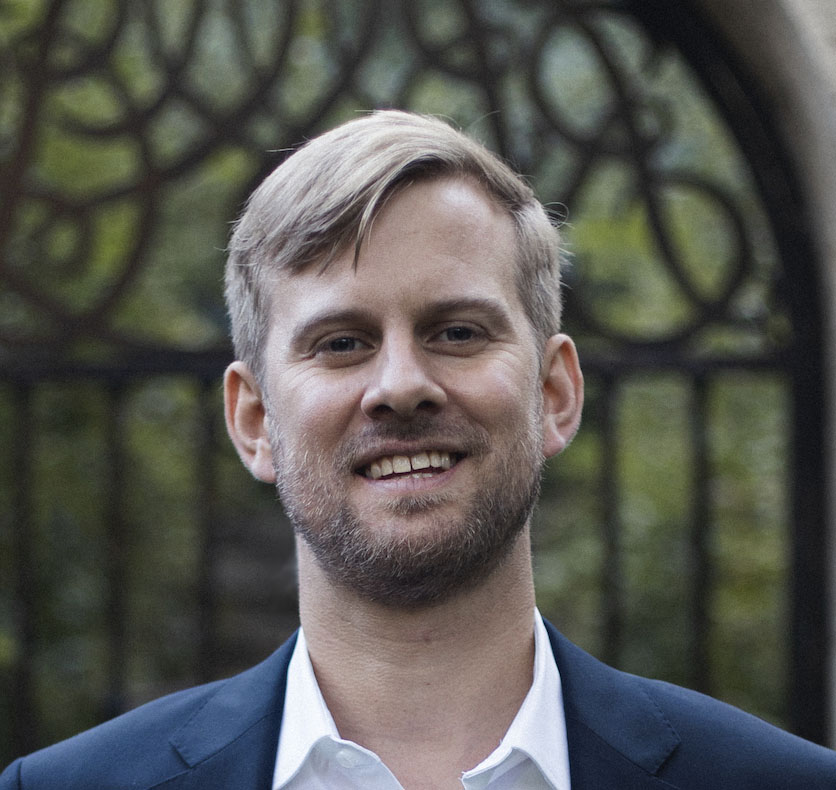 Graham Auman Pitts
Visiting Professor of International Affairs
Full-time Faculty
---
Contact:
Graham Auman Pitts is a visiting professor in the Elliott School and the associate director of George Washington's Foreign Area Officer Regional Skill Sustainment Initiative. He received a Ph.D. in history from Georgetown University in September 2016 under the supervision of global historian John R. McNeill. For two years, he was a postdoctoral teaching scholar in NC State's Program in International Studies. Subsequently, he held the American Druze Foundation fellowship at Georgetown's Center for Contemporary Arab Studies. 
His research focuses on the environmental history of war, food, and famine in the modern Middle East and the globe.
---
Book Manuscripts
Fallow Fields: Famine and the Making of Lebanon (in progress)
Making Levantine Cuisine: Foodways of the Eastern Mediterranean. Anny Gaul, Graham Auman Pitts, and Vicki Valosik, eds. Austin, TX: The University of Texas Press, 2021.
Articles and Book Chapters
-. and Michel Kabalan. "When Did Kibbe Become Lebanese? The Social Origins of National Food Culture." In Making Levantine Cuisine.
-. and Anny Gaul. "Introduction: Making Levantine Cuisine." In Making Levantine Cuisine.
"A Hungry Population Stops Thinking About Resistance: Class, Famine, and Lebanon's World War I Legacy." Journal of Ottoman and Turkish Studies (Winter 2021).
"The Ecology of Migration: Remittances in World War I Mount Lebanon." Arab Studies Journal 26, no. 2 (Fall 2018), 102-129.
"Make them Hated in All the Arab Countries': France, Famine and the Making of Lebanon." In Environmental Histories of World War I edited by Richard P. Tucker, Tait Keller, J.R. McNeill, and Martin Schmid, 175-190. Cambridge, U.K.: Cambridge University Press, 2018.
"La France et la famine au Liban." Cahiers de l'Orient 119 (été 2015): 33-47.
-.  and Chris Gratien. "Towards an Environmental History of World War I: Human and Natural Disasters in the Ottoman Mediterranean." In The World during the First World War edited by Helmut Bley and Anorthe Kremers, 237-250. Essen, Ruhr: Klartext, 2014.
Digital History
Pitts, Graham Auman. "Was Capitalism the Crisis? Mount Lebanon's World War I Famine." Environment & Society Portal, Arcadia (Spring 2021), no. 3. Rachel Carson Center for Environment and Society. https://doi.org/10.5282/rcc/8801.
-. and Marjorie Stevens. "Mapping the Mahjar in the Mashriq: How Migration Shaped Lebanon." The Khayrallah Center for Lebanese Diaspora Studies.
"Organization of War Economies (Ottoman Empire/Middle East)." In 1914-1918-online. International Encyclopedia of the First World War issued by Freie Universität Berlin, 2018.
Ph.D., History, Georgetown University 
M.A., Global, International, and Comparative History, Georgetown University
B.A., History, Earlham College