Dai Wei (Diane) Tsang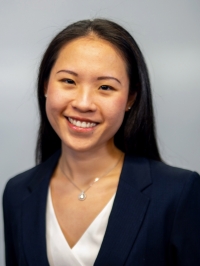 Dai Wei (Diane) Tsang
Faculty Affairs Coordinator
---
Department: Faculty Affairs and Research
Contact:
1957 E St. NW, Office #401-L3
Washington, D.C. 20052
A daughter of Taipei and Los Angeles, Diane currently works in both research management and faculty affairs administration. She is interested in international conflicts, education reform, and the integration of data analytics with public policy.
Before graduating as a Regents Scholar of UCLA with a double B.A. in Political Science and French, she studied abroad in Sciences Po Paris and the University of Geneva. Prior to GWU, she was the Program Manager of the UCLA Burkle Center.
Diane loves combing DC for new haunts and consuming more caffeine than advised.