Amy Daniels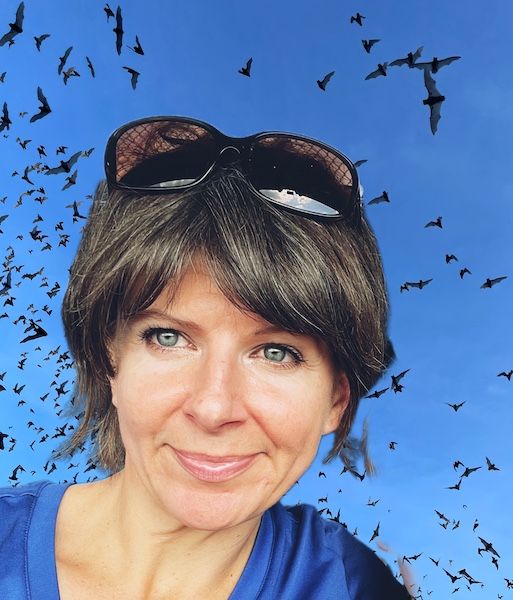 Amy Daniels
Professorial Lecturer
Part-time Faculty
---
Contact:
Office Phone:
202-994-6240
Phillips Hall #510, 801 22nd St NW
Washington, D.C. 20052
Dr. Amy Daniels is the Climate Change Program Leader for Latin America and the Caribbean with U.S. Forest Service International Programs where she provides strategic oversight for technical assistance and capacity building across the region in support of international climate reporting, mitigation commitments and access to climate finance. She also provides thought leadership on regional climate change adaptation in development activities. Amy worked for the U.S. Agency for International Development leading climate change global knowledge development (see www.climatelinks.org) and as Senior Advisor for Monitoring and Evaluation with the USAID Brazil mission while based in Brazil. She led the concept development of broad-scale biodiversity monitoring in the Amazon with near-counterfactuals in order to evaluate the impact of sustainable business investments by the private sector. She also developed a standardized approach to estimate carbon benefits from USAID's biodiversity programs. Amy also has worked at the forefront of integrating climate change projections into planning and decision-making contexts.  
Amy has worked at the nexus of climate, natural resources, and development at the state and federal levels, domestically and internationally. She is excited to bring twenty years of experience—more than nine of them living overseas---into the classroom to engage with students.
Amy has a Ph.D. in interdisciplinary ecology from the University of Florida and a Bachelor's in Biology from Wesleyan College.
---
Climate Change, International Development, Conservation, Natural Resource Management, Latin America, Brazil, Land Use, Forestry, Monitoring & Evaluation
Innovations in outcome monitoring and evaluation approaches in land-based international development investments.
Adaptive management approaches to enhance climate resilience.
B.A. Biology, Wesleyan College
M.S. Interdisciplinary Ecology, University of Florida
Ph.D. Interdisciplinary Ecology, University of Florida
IAFF 6138 Climate Change & Sustainable Development
Dyson, K., A.E. Daniels et al. in review. Piloting TerraBio: Assessing the impact of converting pastures to shaded-cocoa growing practices in the Brazilian Xingu River Basin. Biodiversity and Conservation.
Dubois, N., A.E. Daniels, and S. Carlson. 2022. Strengthening Competencies for Evidence-Based Biodiversity Programming. USAID Washington. March.
Coffin, A., et al. 2021. The Ecology of Rural Roads: Effects, Management, and Research. Issues in Ecology, Report No. 23, Summer.
Daniels, A.E. 2018. Partnership for the Conservation of Amazon Biodiversity Indicators FAQ. USAID Learning Lab. August. 
Roeyer, H., B. Chacko, A.E. Daniels. 2015. Integrating Climate Change into USAID Activities: An Analysis of Integration at the Solicitation Level. USAID Washington. June.
Stratos, K. and A.E. Daniels. 2016. Capturing and Applying Climate Change Learning at USAID. Climatelinks.org. April.
Hall, J.M., T. Van Holt, A.E. Daniels, V. Balthazar, and E.F. Lambin. 2012. Trade-offs between tree cover,
carbon storage and floristic biodiversity in reforesting landscapes. Landscape Ecology 27: 1135-1147.
Daniels, A.E., J.F. Morrison, L.A. Joyce, S.C. Chen, N.L. Crookston, and S.G. McNulty. 2012. Climate
Projections FAQ. USDA Forest Service. Gen. Tech. Rep. RMRS - 277. Ft. Collins, CO. 32 p
Hines, S., and A.E. Daniels, 2011. Forest Stewardship and Climate Change. US Forest Service Climate Change Resource Center. 
Tkacz, B., H. Brown, A. E. Daniels, et al. 2011. National Roadmap for Responding to Climate Change.
US Forest Service (FS-957b). February.
Daniels, A.E., V. Esposito, K. Bagstad, et al. 2010. Understanding the Impacts of Costa Rica's PES: Are We
Asking the Right Questions? Ecological Economics 69(11): 2116-2126.
Farley, J., A. Aquino, A.E. Daniels, et al. 2010. Global Mechanisms for Sustaining and Enhancing Schemes of Payments for Environmental Services. Ecological Economics 69(11): 2075-2084.
Daniels, A.E. 2010. Forest expansion in northwest Costa Rica: Conjuncture of the Global Market, Land-use Intensification and Forest Protection. In Nagendra, H. and J. Southworth, editors. Reforesting Landscapes: Linking Pattern and Process. Springer, New York, New York, USA.
Daniels, A.E. and G. Cumming. 2008 Conservation or Conversion? Understanding Wetland Change in Northwest Costa Rica. Ecological Applications 18(1): 49-63.
Daniels, A.E., K. Painter, and J. Southworth. 2008. Milpa Imprint on the Tropical Dry Forest Landscape in
Yucatan, Mexico: Remote Sensing and Field Measurement of Edge Vegetation. Agriculture, Ecosystems and Environment 123: 293-304.
Daniels, A.E. 2006. Incorporating Domain Knowledge and Spatial Relationships into Land Cover Classification: a Rule-based Approach. International Journal of Remote Sensing 27(14): 2949-2975.
Daniels, A.E. 2005. Conservation: a Balance. Introduction and Framework for Innovation. Ecology 86(10): 2841-2844.