Alexander Cromwell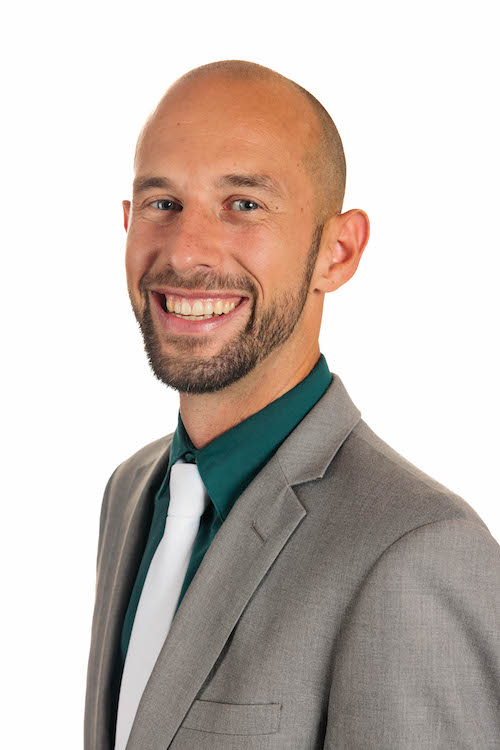 Alexander Cromwell
Professorial Lecturer; Associate Director, Dean's Scholars and Experiential Learning
Part-time Faculty
---
Contact:
Alexander Cromwell is a Professorial Lecturer and the Associate Director, Dean's Scholars and Experiential Learning at the Elliott School. In this role, he teaches the three required research methods courses in the Dean's Scholars sequence. Other courses he teaches include conflict resolution at the graduate and undergraduate level, the internship-for-credit professional development seminar, and certain required courses for the Global Bachelor's Program. He has also previously taught short-term abroad courses traveling to Southeast Asia.
Cromwell's research focuses on education in conflict contexts, and he has conducted research on the impact of encounter-based peace education programs with Pakistani, Afghan, Indonesian, and US youth. He has over 10 years of experience with youth programming, and has worked with groups from the Middle East, South and Central Asia, Southeast Asia, Europe, and the United States. He regularly serves as a peacebuilding facilitator for Project Common Bond, a camp that works with youth who lost a family member through war, terrorism, or violence. He previously taught courses at American University and George Mason University, where he received his PhD.
---
Peace Education, Intergroup Encounter Programs, Youth and Peacebuilding, Conflict Resolution, International Education, Project Design & Evaluation
IAFF 2040 Global Inquiries
IAFF 2040 Global Insights
IAFF 2101 Research Methods in International Affairs (Dean's Scholars section)
IAFF 3172 Conflict and Conflict Resolution
IAFF 3192 Dean's Scholars Workshop
IAFF 3193 Dean's Scholars Seminar
IAFF 3195 Internship Professional Development Seminar
IAFF 4191W Peacebuilding and Development (Research Seminar)
IAFF 6118 Capacity Building for Organizations Serving Migrant Youth in Thailand
IAFF 6171 Introduction to Conflict Resolution
Alexander Cromwell. 2022. "Building Social Capital through Encounter-Based Peace Education: How Pakistani Youth Sustain Motivation for Peacebuilding and Social Cohesion." Compare: A Journal of Comparative and International Education.
Javed Ali Kalhoro and Alexander Cromwell. 2022."Musharraf's Enlightened Moderation: How Education Escalates Conflict in Pakistan Despite Attempted Transformatio" in Teaching Peace and Conflict: The Multiple Roles of School Textbooks in Peacebuilding, edited by Catherine Vanner, Spogmai Akseer, and Thursica Kovinthan Levi. Springer Nature.
Cromwell, Alexander. 2022. "Peace Education as a Peacemaking Tool in Conflict Zones." In Contemporary Peacemaking: Peace Processes, Peacebuilding, and Conflict, edited by Roger Mac Ginty and Anthony Wanis-St. John, 507-532. Palgrave Macmillan, Cham.
Cromwell, Alexander and Margarita Tadevosyan. 2021. "Deconstructing Positionality in Conflict Resolution: Reflections from First-Person Action Research in Pakistan and the South Caucasus." Action Research 19, no. 1: 37-55.
Phillips, Nicole Jene, and Alexander Cromwell. 2020. "Building Bridges in Police-Youth Relations through Experiential Peacebuilding: How Reduced Threat and Increased Humanization Impact Racialized Structural and Direct Violence in Baltimore." Journal of Peace Education 17, no. 3: 324-345.
Cromwell, Alexander. 2019. "How Peace Education Motivates Youth Peacebuilding: Examples from Pakistan." International Journal of Educational Development 66 (April): 62-69.
Cromwell, Alexander. 2019. "Cultivating Transformation in Field-Based Courses." In Conflict Zone, Comfort Zone: Ethics, Pedagogy, and Effecting Change in Field-Based Courses, edited by Agnieszka Paczynska and Susan F. Hirsch, 199-220. Athens: Ohio University Press.
Ph.D. Conflict Analysis and Resolution, George Mason University